PoliSci/PubPol
Center for Defense Information - Security Policy Research Organization
The Institute for the Study of Religion Violence and Memory
Terrorism & Political Violence Book reviews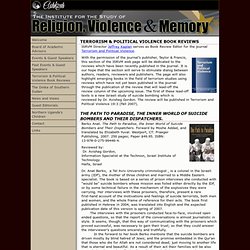 Refugees United
Arab Media & Society
Global Policy Forum
TransFair USA | Home
Middle East Institute
Since its founding in 1994, the Middle East Quarterly has become America's most authoritative journal of Middle Eastern affairs. Policymakers, opinion-makers, academics, and journalists turn first to the Quarterly , for in-depth analysis of the rapidly-changing landscape of the world's most volatile region. The Quarterly publishes groundbreaking studies, exclusive interviews, insightful commentary, and hard-hitting reviews that tackle the entire range of contemporary concerns — from politics to economics to culture, across a region that stretches from Morocco to Afghanistan.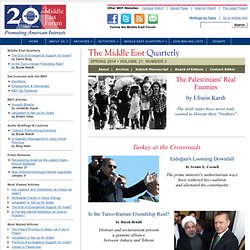 Middle East Quarterly - WINTER 2010 VOLUME 17: NUMBER 1
PublicSquare.net - Common Ground, Uncommon Debate
www.MountainRunner.us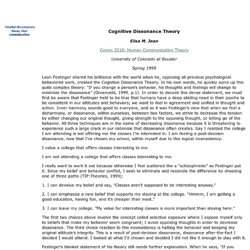 Cognitive Dissonance Theory Elisa M.
Cognitive Dissonance Theory
This is the sixth part in a series of eight exploring why the United States suffered no follow-up terror attacks after 9/11. To read the series introduction, click here .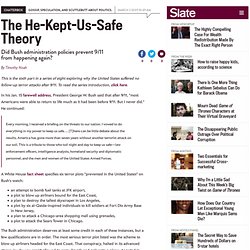 Did Bush administration policies prevent 9/11 from happening aga