Hobby
If you have an old Android phone sitting around collecting dust, and you've been pining for smart thermostat but don't want to drop the cash on one, then the Android Thermostat might be the perfect project for you. The Android Thermostat is an open source smart thermostat. Using software from the Google Play store, and a handful of parts to build the interface, it can control your heat, set up a schedule, log your usage, and more. You can even control the temperature from afar since the thermostat operates as a server.
Repurpose an Android Phone as a Smart Thermostat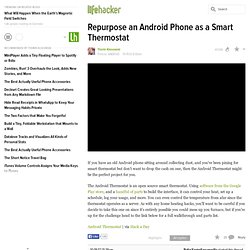 This post has certainly brough some memories back and I'll share 2 of them. 1: When I was younger, about 6 or so, we kinda had a hammock for all the toys we had, we would simply through them up in the corner. Well I thought it would be a good idea and try laying up there, found out it was not sturdy, and the whole thing collapsed under me.
Weekend Project: Make your own hammock - Lifehacker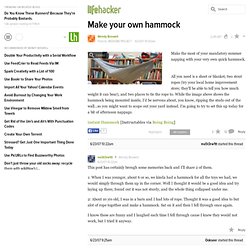 limillimil
US Fallschirmleine 1kg Nylon oliv gebr. - troph-e-shop.com
Kaffeekapseln nachfüllen ? | Heimwerker Tipps und Tricks im 1-2-do Heimwerker Ratgeber Forum | 1-2-do.com - Deine Community
Binoculars & Optics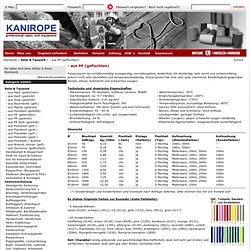 Polypropylenseil, PP-Seil online kaufen
Polypropylen ist verhältnismäßig preisgünstig, verrottungsfest, wetterfest, UV-beständig, sehr leicht und schwimmfähig, jedoch nicht sehr abriebfest und temperaturbeständig. Polypropylen hat eine sehr gute chemische Beständigkeit gegenüber Benzin, Diesel, Schmieröl und schwachen Laugen.
Hammock Forums
EXPLI - Anleitungen, DIY Ideen, Bauanleitungen & Projekte zum Selbermachen