Teaching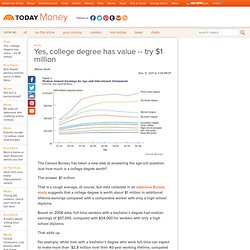 Yes, college degree has value -- try $1 million
featu Nov. 17, 2011 at 2:34 PM ET Census Bureau / The Census Bureau has taken a new stab at answering the age-old question: Just how much is a college degree worth? The answer: $1 million.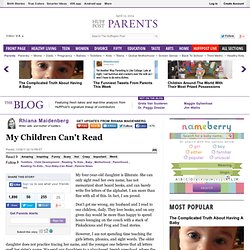 Rhiana Maidenberg: My Children Can't Read
My four-year-old daughter is illiterate. She can only sight read her own name, has not memorized short board books, and can barely write five letters of the alphabet. I am more than fine with all of this. In fact, I am proud. Don't get me wrong, my husband and I read to our children, daily. They love books, and on any given day would be more than happy to spend hours lounging on the couch with a stack of Pinkalicious and Frog and Toad stories.
If you can pronounce correctly every word in this poem, you will be speaking English better than 90% of the native English speakers in the world. After trying the verses, a Frenchman said he'd prefer six months of hard labour to reading six lines aloud. Dearest creature in creation, Study English pronunciation. I will teach you in my verse Sounds like corpse, corps, horse, and worse. I will keep you, Suzy, busy, Make your head with heat grow dizzy.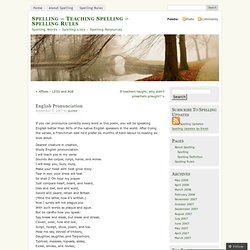 English Pronunciation « Spelling – Teaching Spelling – Spelling Rules
Grammar Journals
Thoughts on Processing the PHS Stabbing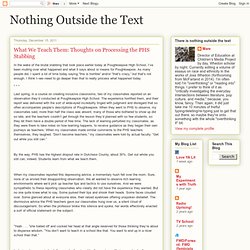 In the wake of the brutal stabbing that took place earlier today at Poughkeepsie High School, I've been mulling over what happened and what it says about or means for Poughkeepsie. As many people did, I spent a lot of time today saying "this is horrible" and/or "that's crazy," but that's not enough. I think I--we--need to go deeper than that to really process what happened today.
I went to a dinner party at a friend's home last weekend, and met her five-year-old daughter for the first time. Little Maya was all curly brown hair, doe-like dark eyes, and adorable in her shiny pink nightgown. I wanted to squeal, "Maya, you're so cute! Look at you! Turn around and model that pretty ruffled gown, you gorgeous thing!"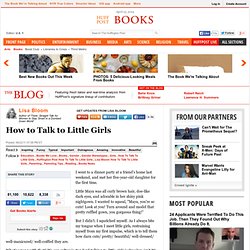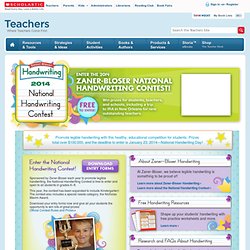 Zaner-Bloser | Scholastic
Download the Entry Forms Sponsored by Zaner-Bloser each year to promote legible handwriting, the National Handwriting Contest is free to enter and open to all students in grades K–8. This year, the contest has been expanded to include Kindergarten! The contest also includes a special needs category, the Nicholas Maxim Award.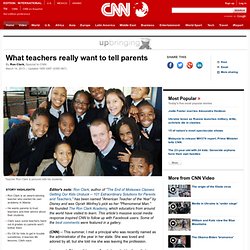 Teacher Ron Clark is pictured with his students. Ron Clark is an award-winning teacher who started his own academy in AtlantaHe wants parents to trust teachers and their advice about their students Clark says some teachers hand out A grades so parents won't bother themIt's OK for kids to get in trouble sometimes; it teaches life lessons, Clark says Editor's note: Ron Clark, author of "The End of Molasses Classes: Getting Our Kids Unstuck -- 101 Extraordinary Solutions for Parents and Teachers," has been named "American Teacher of the Year" by Disney and was Oprah Winfrey's pick as her "Phenomenal Man." He founded The Ron Clark Academy, which educators from around the world have visited to learn. This article's massive social media response inspired CNN to follow up with Facebook users. Some of the best comments were featured in a gallery.
Reading Buddy pairs teens with children
The space shuttle Atlantis landed back on Earth on July 21, ending NASA's 30-year space shuttle program. (Michael Williamson / The Washington Post / Getty Images) After years of war, the nation of South Sudan formally declared independence from Sudan in July. (Reuters / Asmaa Waguih / Landov) Labor Day, the holiday that traditionally marks the end of summer, is on Monday.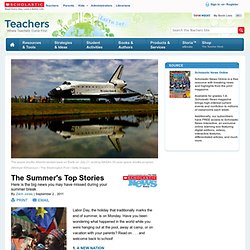 The Summer's Top Stories | Scholastic News Online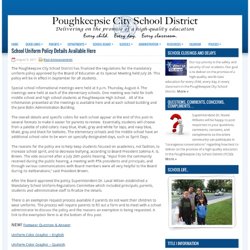 The Poughkeepsie City School District has finalized the regulations for the mandatory uniform policy approved by the Board of Education at its Special Meeting held July 26. This policy will be in effect in September for all students. Special school informational meetings were held at 6 p.m. Thursday, August 4. The meetings were held at each of the elementary schools.
poughkeepsieschools
Poughkeepsie High School prepares for new 10-period day, using Race to the Top funds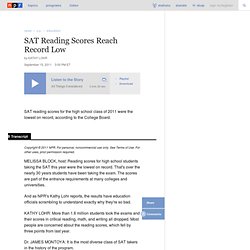 SAT Reading Scores Reach Record Low
SAT reading scores for the high school class of 2011 were the lowest on record, according to the College Board. Copyright © 2011 NPR. For personal, noncommercial use only. See Terms of Use. For other uses, prior permission required. MELISSA BLOCK, host: Reading scores for high school students taking the SAT this year were the lowest on record.
We're not the only ones who think we're amazing Teach-Now graduates are not only applying their teaching skills at schools around the US and the world, but they are also active in educational circles. Recent graduate Adam Carter, currently teaching in Japan, is one such example. Adam was recently highlighted by Edutopia for his work authoring several influential articles while focusing his own professional development on technology in the classroom.
Welcome to Teach-Now.org
State Investigation Reveals Widespread Cheating in Atlanta Schools - District Dossier
CALENDAR CHANGE: April 22 – No school for Pre-K to Grade 8. PHS on regular schedule. April 29 – Full day of school for all students. Attention Parents: Please note the following important calendar change for April 22 and April 29, 2014:
Recovered Poughkeepsie City School District » Higher Standards, Higher Expectations
How to Make an Old Classroom New Again
As a new teacher, one of your first big challenges will be setting up your new classroom. If you are moving into a room long occupied by another teacher, it can be both a blessing and a curse. The trick is to find the treasure amidst the clutter. Start by eliminating clutter and creating storage.