Teaching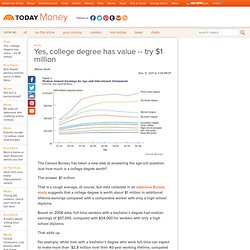 Yes, college degree has value -- try $1 million
Nov. 17, 2011 at 2:34 PM ET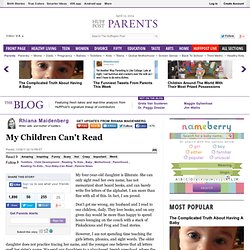 Rhiana Maidenberg: My Children Can't Read
My four-year-old daughter is illiterate. She can only sight read her own name, has not memorized short board books, and can barely write five letters of the alphabet.
If you can pronounce correctly every word in this poem, you will be speaking English better than 90% of the native English speakers in the world.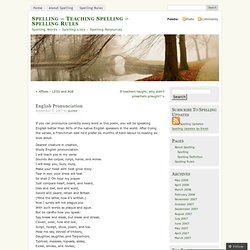 English Pronunciation « Spelling – Teaching Spelling – Spelling Rules
Grammar journals get my students writing every day, increase their motivation to write, and teach grammar through practical application.
Grammar Journals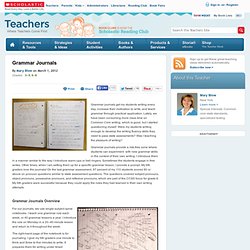 Thoughts on Processing the PHS Stabbing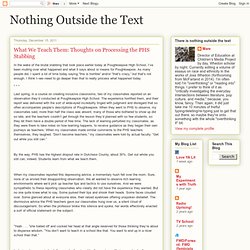 In the wake of the brutal stabbing that took place earlier today at Poughkeepsie High School, I've been mulling over what happened and what it says about or means for Poughkeepsie. As many people did, I spent a lot of time today saying "this is horrible" and/or "that's crazy," but that's not enough. I think I--we--need to go deeper than that to really process what happened today.
I went to a dinner party at a friend's home last weekend, and met her five-year-old daughter for the first time.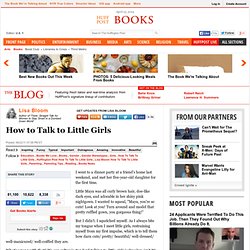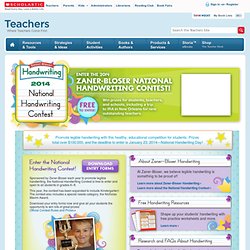 Zaner-Bloser | Scholastic
Download the Entry Forms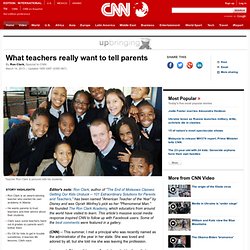 Teacher Ron Clark is pictured with his students. Ron Clark is an award-winning teacher who started his own academy in AtlantaHe wants parents to trust teachers and their advice about their students Clark says some teachers hand out A grades so parents won't bother themIt's OK for kids to get in trouble sometimes; it teaches life lessons, Clark says
Reading Buddy pairs teens with children
The space shuttle Atlantis landed back on Earth on July 21, ending NASA's 30-year space shuttle program.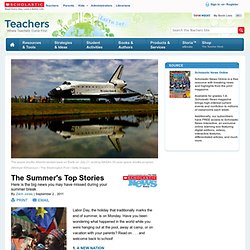 The Summer's Top Stories | Scholastic News Online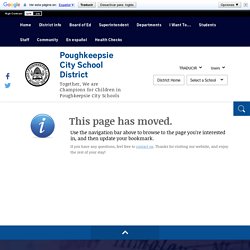 The Poughkeepsie City School District has finalized the regulations for the mandatory uniform policy approved by the Board of Education at its Special Meeting held July 26.
poughkeepsieschools
Poughkeepsie High School prepares for new 10-period day, using Race to the Top funds
SAT Reading Scores Reach Record Low
SAT reading scores for the high school class of 2011 were the lowest on record, according to the College Board. Copyright © 2011 NPR.
Welcome to Teach-Now.org
State Investigation Reveals Widespread Cheating in Atlanta Schools - District Dossier
Beverly L.
Recovered Poughkeepsie City School District » Higher Standards, Higher Expectations
How to Make an Old Classroom New Again
As a new teacher, one of your first big challenges will be setting up your new classroom.