Raheel.aslum
Raheel
At Hays Architecture, we are the experts in recruiting for architecture jobs, interior design jobs, landscape design jobs and urban planning jobs. We work with architectural practices and employers to source the staff they need and we always have a range of exciting positions available for design professionals. We have unparalleled recruiting expertise and technical understanding of Australia's architecture jobs market, which means we understand what employers are looking for. We'll share our expertise with you by offering careers advice and one-on-one guidance through every stage of the recruitment process. Search for architecture jobs below or speak to a recruiting expert at your local Hays office to find out more about our services.
Architecture jobs in Australia | Australia jobs and recruitment | Hays - Recruiting experts worldwide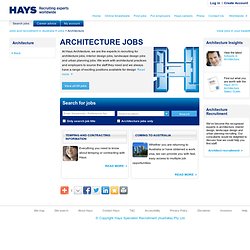 The web is a huge place packed with websites. According to Netcraft there are over 182 million websites that we have record of. If that number does not scare you, then I don't know what will.
50 Remarkable Websites With Full Screen Backgrounds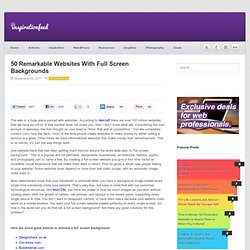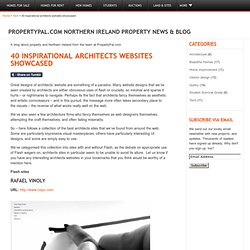 40 inspirational architects websites showcased
Great designs of architects' website are something of a paradox. Many website designs that we've seen created by architects are either obnoxious uses of flash or crucially, so minimal and sparse it hurts – or nightmares to navigate. Perhaps its the fact that architects fancy themselves as aesthetic and artistic connoisseurs – and in this pursuit, the message more often takes secondary place to the visuals – the reverse of what works really well on the web. We've also seen a few architecture firms who fancy themselves as web designers themselves, attempting the craft themselves, and often failing miserably. So – here follows a collection of the best architects sites that we've found from around the web.
You must score at least 60 points against points test factors to be eligible to be invited to apply for this visa. If you are invited to apply, you must achieve at least the score specified in your letter of invitation. This information tells you what you can be awarded points for. The evidence you need to provide is listed in the document checklist. How points are awarded
Skilled - Nominated (subclass 190) visa