Cuisine
The Bugnes Lyonnaises for Lent in Lyon
Avocado Truffles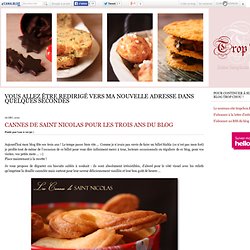 Cannes de Saint Nicolas pour les trois ans du blog - Trop chou !
Vous allez être redirigé vers ma nouvelle adresse dans quelques secondes 06 déc. 2010 Cannes de Saint Nicolas pour les trois ans du blog Posté par Lau à 10:30 |
Brioche vendéenne - recette sur Saveurs du Monde
I did it -I joined the Daring Bakers community. My very first challenge is everyone's favorite afternoon pick-me-up. Tiramisu!
My First Daring Bakers Challenge - Tiramisu!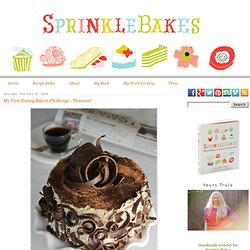 Pour glacer les millefeuilles, les choux, les éclairs... Pour utiliser un glacage fondantIl vous faut du fondant (si, si !) blanc ou coloré.
Glaçage au fondant - Recette de glaçage au fondant blanc (pour les choux et éclairs)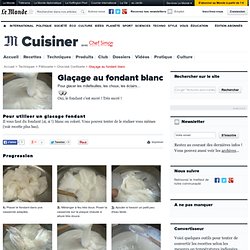 Recette de cuisine 5.00/5 /5 ( 7 votes) Pour le biscuit : 125 g de beurre ½ sel
Recette de Gâteau chocolat pistaches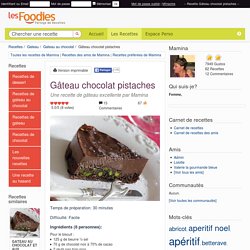 La physico-chimie d'une pâte feuilletée
Pourquoi la pâte feuilletée, lors de la cuisson, devient-elle un mille-feuilles de pâte ? Comment et pourquoi ce feuilletage se forme-t-il lors de la cuisson de votre pâte ? Le beurre, ingrédient clé de la pâte feuilletée ! Si vous êtes au régime, ne faites pas de pâte feuilletée ! Toute tentative de pâte feuilletée allégée en beurre, ou bien avec de la margarine, serait un échec cuisant. C'est le gras contenu dans le beurre qui fait naître ce feuilletage si particulier à cette pâte.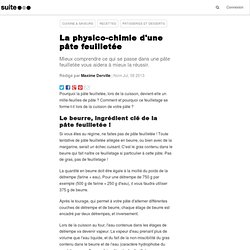 Summer is almost over……..school starts next week, and the days of hitting the ground with a running start at 5:00 a.m. will soon commence. It's crazy – where does the time go? I haven't posted anything since April – in fact, I think these are the first brownies I've baked since then. And quite frankly, that's almost shameful for a chocoholic such as myself……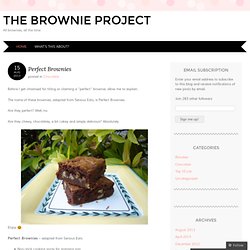 PAIN AU CHOCOLAT!!! enfin La recette! - Cookies, muffins and co...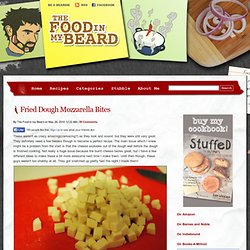 These weren't as crazy amazing(cramazing?) as they look and sound, but they were still very good. They definitely need a few tweaks though to become a perfect recipe.
Commentaires de la recette - 750G.com, Recettes de cuisine et vins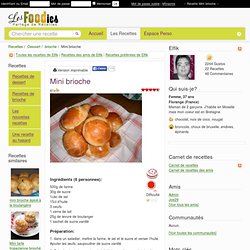 Recette de Mini brioche
41x Recette de cuisine 4.50/5 4.5/5 (10 votes) Ingrédients (6 personnes):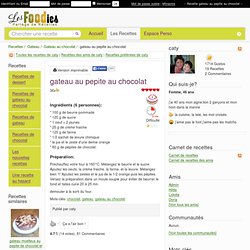 36x Recette de cuisine 4.71/5 4.7/5 (14 votes)
Recette de gateau au pepite au chocolat
Volcans moelleux à la framboise : la recette avec L'Internaute
1Préchauffer le four à 200°C (thermostat 7). Faire fondre le beurre. 2Dans un saladier, fouetter longuement les oeufs et le sucre avec un batteur jusqu'à obtention d'un mélange mousseux.