Cuisine
Aimee Herring Tired of packing PB&J for your kids?
The Bugnes Lyonnaises for Lent in Lyon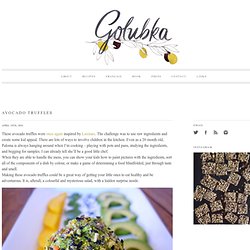 These avocado truffles were once again inspired by Luxirare . The challenge was to use raw ingredients and create some kid appeal. There are lots of ways to involve children in the kitchen. Even as a 20 month old, Paloma is always hanging around when I'm cooking - playing with pots and pans, studying the ingredients, and begging for samples.
Avocado Truffles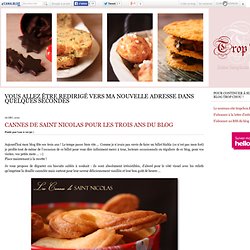 Cannes de Saint Nicolas pour les trois ans du blog - Trop chou !
Vous allez être redirigé vers ma nouvelle adresse dans quelques secondes 06 déc. 2010 Cannes de Saint Nicolas pour les trois ans du blog Posté par Lau à 10:30 |
Brioche vendéenne - recette sur Saveurs du Monde
I did it -I joined the Daring Bakers community. My very first challenge is everyone's favorite afternoon pick-me-up. Tiramisu!
My First Daring Bakers Challenge - Tiramisu!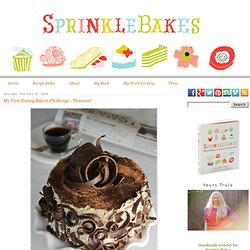 Glaçage au fondant - Recette de glaçage au fondant blanc (pour les choux et éclairs)
Recette de cuisine 5.00/5 /5 ( 7 votes) Pour le biscuit : 125 g de beurre ½ sel
Recette de Gâteau chocolat pistaches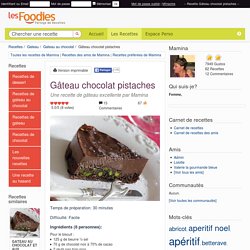 La physico-chimie d'une pâte feuilletée
Pâte feuilletée, comment ça marche ? - Google Images Mieux comprendre ce qui se passe dans une pâte feuilletée vous aidera à mieux la réussir.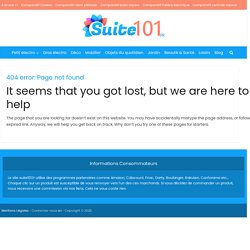 PAIN AU CHOCOLAT!!! enfin La recette! - Cookies, muffins and co...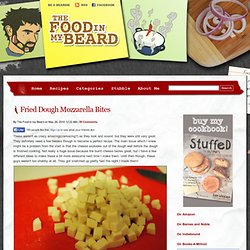 These weren't as crazy amazing(cramazing?) as they look and sound, but they were still very good. They definitely need a few tweaks though to become a perfect recipe.
Commentaires de la recette - 750G.com, Recettes de cuisine et vins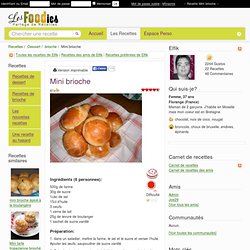 Recette de Mini brioche
12x Recette de cuisine 4.71/5 4.7 /5 ( 7 votes) Ingrédients ( 6 personnes ):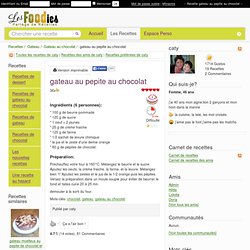 12x Recette de cuisine 4.67/5 4.7 /5 ( 12 votes)
Recette de gateau au pepite au chocolat
Volcans moelleux à la framboise : la recette avec L'Internaute
1 Préchauffer le four à 200°C (thermostat 7). Faire fondre le beurre. 2 Dans un saladier, fouetter longuement les oeufs et le sucre avec un batteur jusqu'à obtention d'un mélange mousseux.