Favorite_Resources
Html
My 50 favorite design resources. There are thousands of design resources on the web which can lead to an overwhelming experience when looking for inspiration or ideas, so I created a list of resources that I use on a regular basis.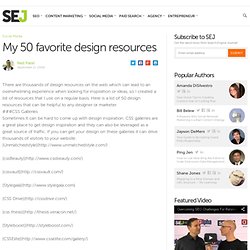 Here is a list of 50 design resources that can be helpful to any designer or marketer. ###CSS Galleries Sometimes it can be hard to come up with design inspiration. 10 things you should be monitoring. Web Design Trends For 2009 | Design Showcase. Advertisement We Web designers are a fickle lot.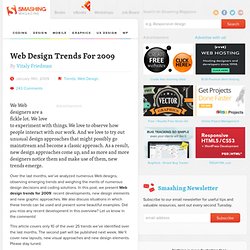 We love to experiment with things. We love to observe how people interact with our work. And we love to try out unusual design approaches that might possibly go mainstream and become a classic approach.
---