Blogs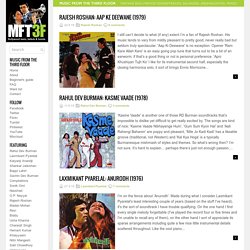 Music From The Third Floor
There's a martial arts theme running through the next few posts, starting with the soundtrack for 1980's 'Morchha'. I've no idea what the film is about; the scarcity of mentions and shortage of video clips online would suggest it's not very well known. 'Confrontation of Action with Reaction' seems to be a tagline of sorts though, whatever that may mean. The music is Bappi Lahiri doing what he does best, or worst, depending on preference. There's a chance I've become more lenient towards his brand of disco since I first discovered him, or maybe 'Let's Dance For The Great Guy Bruce Lee' just manages to stay on the right side of cheesy.
Blogger: Blog introuvable
V/A: Dramatic Funk Themes Vol. 3 Roaring Rare Grooves, Action & Detective Breaks 1972-1983 (show up records, 2011) Oops, I did it again… Here we are with 'Dramatic Funk Themes Vol. 3'! In 2008 I started the series with big funk scores from the British Themes International Music Library repertoire only.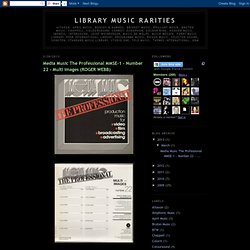 Library Music Rarities
it is a new day, and change is coming. only 2 years ago who could have imagined Shangaan Super Groove Power and Ngoma Bass Action in the number 1 international temple of cold, hard, rigid and sexless techno? // Date: 30 June 2011// Venue: Berghain, Berlin// Doors: 20:00// Tickets: 15 € advance sale / 18 € box office// Online pre-sale at Koka36 SHANGAAN ELECTRO featuring NOZINJA, TSHETSHA BOYS, TIYISELANI, NKATA MAWEWE,DJ ZHAO, DJ PETE "It's fantastic, best thing I've heard for a long time. It's how music should be"Karin Dreijer Andersson (The Knife)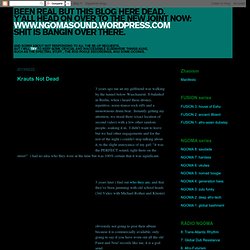 different waters
CRYSTAL VIBRATIONS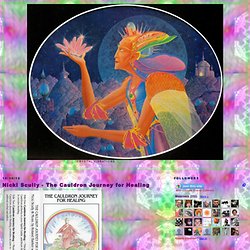 HYPNOGOGIC SOUND / VIBRATION TAPEvalley of the sun publishing1982 hi friends, i really don't know much of anything about this tape. acquired it on the new age cassette black market in the dark of night, down an alleyway, you know the deal.....the music is raw, grungy, distorted, rumbling new age bubble bath. (not unlike some contemporary music by Evenings or Monsturo or Romero or something......) could be my tape copy is blown out or the recording was lo-fi or the years havent been kind to the magnetics. all i know is that it was released in 1982 (david keenan, sorry you were 25+ years too late). its part of the valley of the sun / dick sutphen new age axis. brain erasers, zappers, hypnosis, alpha/theta waves, binaural beats, MIND ELECTRONICS and all that! so my best guess is that this tape was made by dick sutphen or one of his cohorts. enjoy the zones, its a special one.
A Basement of Curiosities
A Closet of Curiosities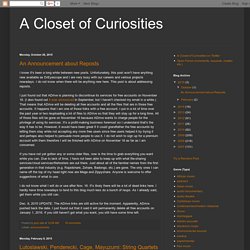 [music boxes] - Meachanical Opera released on cassette in 1987 Music boxes were a phenomenon of the 19th century and were developed during a period of immense change.
aaaaadaddddd