Tutos
Tutoriel de Cal l'Hippo
Conditions d'utilisation des tutoriels et gabarits de mes créations Avant d'utiliser ces données, merci de bien vouloir lire ce qui suit: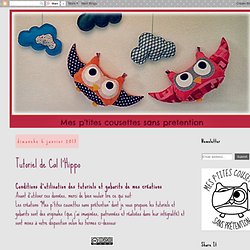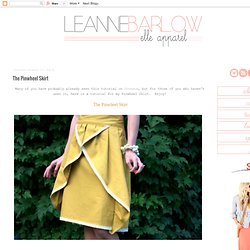 The Pinwheel Skirt
Many of you have probably already seen this tutorial on Ucreate, but for those of you who haven't seen it, here is a tutorial for my Pinwheel Skirt. Enjoy! The Pinwheel Skirt Lets get started…. You will need: 2 yards of fabric (make sure you chose fabric that hangs nicely.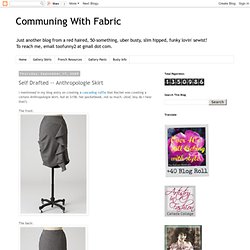 Self Drafted -- Anthropologie Skirt
I mentioned in my blog entry on creating a cascading ruffle that Rachel was coveting a certain Anthropologie skirt, but at $158, her pocketbook, not so much. (And, boy do I hear that!) The front: The back:
convertible/infinity dress
(this post was originally published on 29 june, 2006, with the title "one seam convertible dress".) have a question? please visit the convertible dress FAQ's.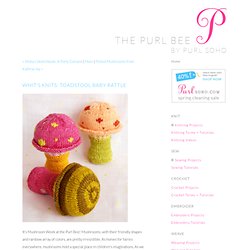 Toadstool Baby Rattle
It's Mushroom Week at the Purl Bee!
Couleur bébé, Faire soi-même
des sacs, rien que des sacs Sac Inclassable: Mention Spéciale pour lesSacs Furoshiki (foulards savamment noués selon des techniques japonaises ancestrales pour tout porter et/ou empaqueter): http://raffa.grandmenage.info/ et ici: http://furoshiki.com/ ou ici: http://kokelikotage.canalblog.com/, ici aussi: http://callemariadelao.canalblog.com/ Sac à Main: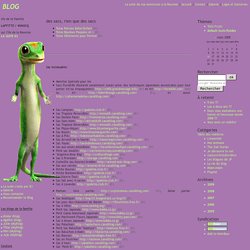 En surfant sur la toile, je vous ai trouvé quelque chose qui je pense saura intéresser certains d'entre vous : des patrons de couture gratuits (homme, femme, enfant…). Un de mes sites chouchou s'appelle Modern Sewing Patterns et voici le lien : http://m-sewing.com/. Vous allez me dire : » Mais voyons Sophie, c'est tout en anglais !
effet Créa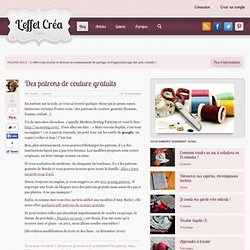 Vêtements Bébé et Enfant: Spécial Pour Bébé Prématuré: Pyjamas and co: <A HREF="http://ws.amazon.fr/widgets/q?ServiceVersion=20070822&MarketPlace=FR&ID=V20070822%2FFR%2Fblog072-21%2F8003%2Ff4c10085-61c9-42d6-ad62-f6527ff46ed4&Operation=NoScript">Widgets Amazon.fr</A> Culotte and co: