Programming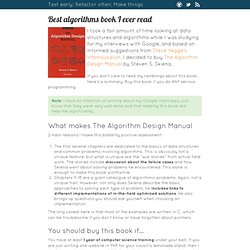 I took a fair amount of time looking at data structures and algorithms while I was studying for my interviews with Google, and based on informed suggestions from Steve Yegge's infamous post, I decided to buy The Algorithm Design Manual by Steven S.
Best algorithms book I ever read
"Being German, working for a Brazilian company and trying to convince people to change the world in London isn't the easiest task," says Iris Lapinski, the CEO of London's Apps for Good program, with a laugh. But changing the world is exactly what she's doing.
Apps For Good turns teens into mobile app developers for a better future - TNW UK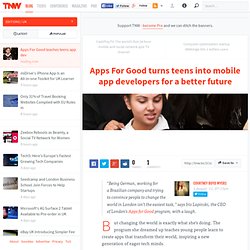 by edd dumbill, Software development completely in the cloud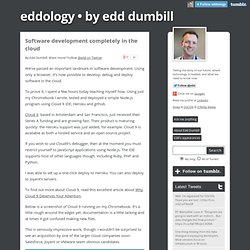 We've passed an important landmark in software development. Using only a browser, it's now possible to develop, debug and deploy software in the cloud. To prove it, I spent a few hours today teaching myself how. Using just my Chromebook I wrote, tested and deployed a simple Node.js program using Cloud 9 IDE, Heroku and github.
bd
Create an adaptable website layout with CSS3 media queries With the rise of both very large screens and mobile devices, web developers have to be able to create websites that display correctly and look good whatever the device is.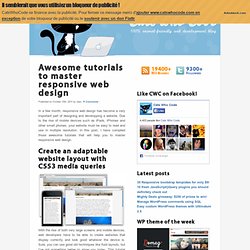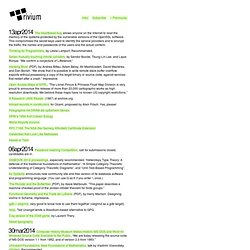 Trivium
What stops us defining Truth?, "What goes wrong if we attempt to define a predicate that analyses the parts of a proposition to tell us whether or not it is true?" /dev/random is not Robust, by Yevgeniy Dodis, David Pointcheval, Sylvain Ruhault, Damien Vergnaud, and Daniel Wichs: "[We] give a precise assessment of the security of the two Linux PRNGs, /dev/random and /dev/urandom.
Kits Boards ARM7 AVR Arduino PIC 8051 Interfacing Programmer Robotics Embedded Products - EmbeddedMarket.com India