Obchody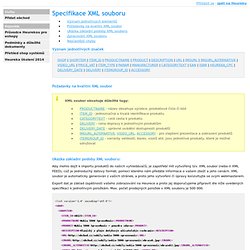 Význam jednotlivých značek Požadavky na kvalitní XML soubor Ukázka základní podoby XML souboru: Aby mohlo dojít k importu produktů do našich vyhledávačů, je zapotřebí mít vytvořený tzv. XML soubor (nebo-li XML FEED), což je jednoduchý datový formát, pomocí kterého nám předáte informace o vašem zboží a jeho cenách. XML soubor je automaticky generován z vašich stránek, a proto jeho vytvoření či úpravy konzultujte se svým webmasterem.
Služby obchodům - Heureka.cz
Book Description Publication Date: August 24, 2010 | ISBN-10: 1849513023 | ISBN-13: 978-1849513029 This is a tutorial-style book that follows a practical approach to demonstrate the potential of OpenCart. The book is suitable for those who have basic computer skills.
OpenCart 1.4 Beginner's Guide (9781849513029): Murat Yilmaz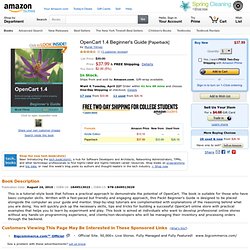 Internetový obchod - ceník | Internetový obchod, e-shop, eshop, shop, seo, marketing
Kvalitní open source eshop. Který? | Php Prakticky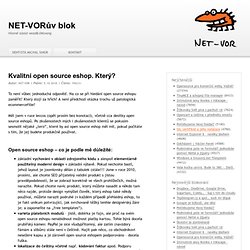 To není vůbec jednoduchá odpověď. Na co se při hledání open source eshopu zaměřit? Který stojí za hřích? A není předchozí otázka trochu už patologická ecommercefilie? Měl jsem v ruce leccos (opět prosím bez konotací), včetně cca desítky open source eshopů. Po zkušenostech mých i zkušenostech klientů se pokusím sesmolit nějaké "tero", které by asi open source eshop měl mít, pokud počítáte s tím, že jej budete produkčně používat.
TomatoCart
We provide you the tools to set up your very own complete and self-hosted online store website for free to market and securely sell products and services to customers worldwide. You have complete access to and total control of your online store and data. Our growing community of over 260,000 store owners, developers, and service providers are there to help you at every stage of running your online store and business.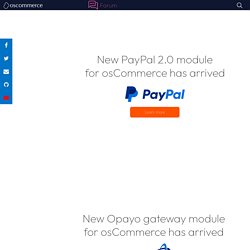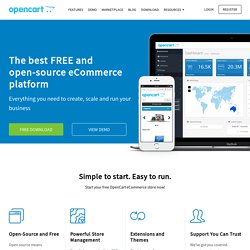 Yotpo Increase your traffic, sales and brand awareness with product reviews Anyone that has experi.. read full article Jobs @OpenCart - Technical support Are you are a technical person who knows the in's and out's of OpenCart and could provide help to.. read full article OpenCart is designed feature rich, easy to use, search engine friendly and with a visually appealing interface. Unlimited Categories Unlimited Products Unlimited Manufacturers Multi Currency Multi Language Product Reviews Product Ratings Open Source Free Documentation Templatable Automatic Image Resize 20+ Payment Gateways 8+ Shipping Methods To view more OpenCart features click here.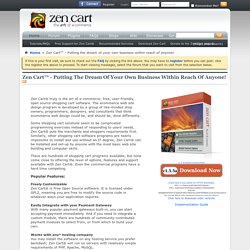 Zen Cart® truly is the art of e-commerce; free, user-friendly, open source shopping cart software. The ecommerce web site design program is being developed by a group of like-minded shop owners, programmers, designers, and consultants that think ecommerce web design could be and should be done differently. Some shopping cart solutions seem to be complicated programming exercises instead of responding to users' needs, Zen Cart® puts the merchants and shoppers requirements first. Similarly, other shopping cart software programs are nearly impossible to install and use without an IT degree, Zen Cart® can be installed and set-up by anyone with the most basic web site building and computer skills. There are hundreds of shopping cart programs available, but none come close to offering the level of options, features and support available with Zen Cart®.