DIY
DIY Ice Cream Sundae Gift Box — Tip Junkie Homemade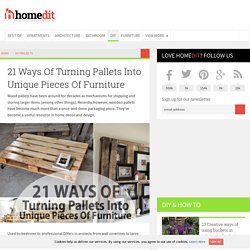 Wood pallets have been around for decades as mechanisms for shipping and storing larger items (among other things). Recently, however, wooden pallets have become much more than a once-and-done packaging piece. They've become a useful resource in home décor and design. Used by beginner to professional DIYers in projects from wall coverings to large and small furniture pieces to home décor accessories, wood pallets can be disassembled into wood planks that can be used for any number of projects.
It's chilly outside here today and I'm loving it! I enjoyed every minute of reaching into the closet and pulling out soft cozy blankets, snuggling up on the couch with my blanket and laptop to check my e-mail this morning... Don't get me wrong, I'm not a fan of temps below 40 degrees, but a high of 65, I'll take it! Anyway.... on with the tutorial. Here is what we are making today!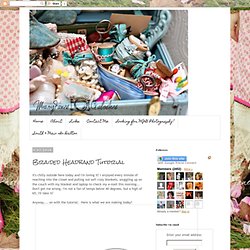 Hey guys! I will keep this post short and sweet because that is just what it is. Whoop!
My New Paint Method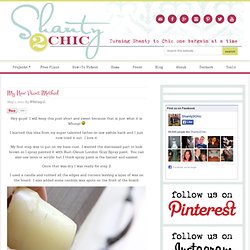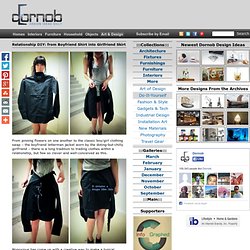 From pinning flowers on one another to the classic boy/girl clothing swap – the boyfriend letterman jacket worn by the doting-but-chilly girlfriend – there is a long tradition to trading clothes within a relationship, but few so clever and well-conceived as this. Monoxious has come up with a creative way to make a typical button-down boy's shirt into a workable skirt that actually (almost) looks like it was made to be worn around the waist by a woman rather than being designed for a man. Utilizing buttons in unconventional cross-patterns and considering drapes to avoid revealing too much leg below, one could almost imagine seeing this fad take off with fashion models on runways or at least clever store clerks trying to tie shirts around mannequins.
Relationship DIY: from Boyfriend Shirt into Girlfriend Skirt
Hey guys! Hope you all had a great Wednesday I have a fun project to share today!