Food
I'm sorry. I know it's Monday morning and you probably came here for some pretty pictures of food that you could glance at, and then move on with your day… and here I go thrusting warm, soft cinnamon sugar bread in your face. It's not fair.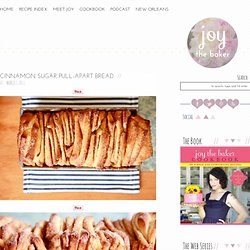 "I don't worry Whenever skies are gray above Got a pocketful of rainbows Got a heart full of love" -Elvis Presley, "Pocketful of Rainbows" I made a cake the other day.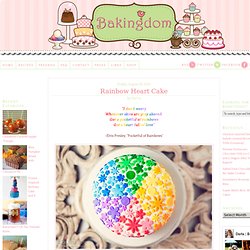 Rainbow Heart Layer Cake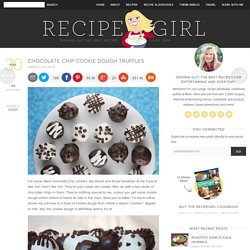 Chocolate Chip Cookie Dough Truffles I've never liked chocolate chip cookies. Go ahead and throw tomatoes at me if you'd like, but I don't like 'em. They're just a plain old cookie, after all, with a few studs of chocolate chips in them. They're nothing special to me, unless you get some cookie dough-action before it meets its fate in the oven.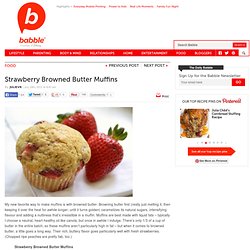 My new favorite way to make muffins is with browned butter. Browning butter first (really just melting it, then keeping it over the heat for awhile longer, until it turns golden) caramelizes its natural sugars, intensifying flavour and adding a nuttiness that's irresistible in a muffin. Muffins are best made with liquid fats – typically I choose a neutral, heart-healthy oil like canola, but once in awhile I indulge. There's only 1/3 of a cup of butter in the entire batch, so these muffins aren't particularly high in fat – but when it comes to browned butter, a little goes a long way. Their rich, buttery flavor goes particularly well with fresh strawberries.
Strawberry Browned Butter Muffins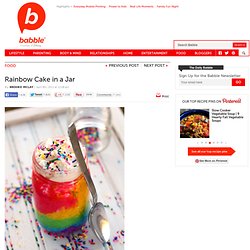 I've always had a penchant for sunshine in a jar. Doesn't the very phrase itself, "sunshine in a jar," roll off your tongue and fill your mouth with magic? While I've never yet found myself a sunshine in a jar, I think we may have just concocted it in our kitchen tonight. In this simple recipe, a basic white cake is turned into a slew of bright colors, baked to perfection, then topped with a creamy white frosting.
I don't drink coca-cola. But I do eat it. Weird. Yeah, I dunno. It's way better eaten.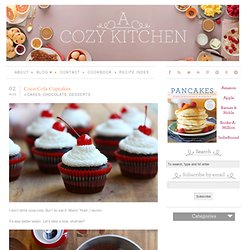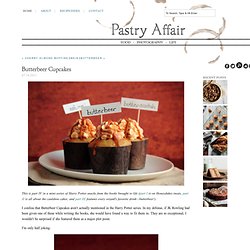 This is part IV in a mini-series of Harry Potter snacks from the books brought to life (part I is on Honeydukes treats, part II is all about the cauldron cakes, and part III features every wizard's favorite drink—butterbeer!). I confess that Butterbeer Cupcakes aren't actually mentioned in the Harry Potter series. In my defense, if JK Rowling had been given one of these while writing the books, she would have found a way to fit them in.