Applications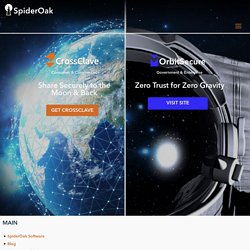 In technical terms it means that the server has 'zero-knowledge' of your data. In non-technical terms it means that your data is 100% private and only readable to you. In a world where more and more of our lives are online, it behooves us to think about who has access to our data from critical business documents to personal photo albums. SpiderOak provides the ability to utilize cloud technologies while retaining that precious right we call privacy.
וואלה!
Gmail - Inbox (28) - racheli.no1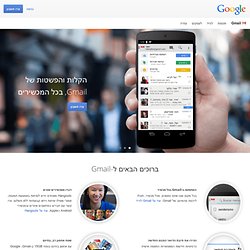 תכונות חדשות הכירו את תיבת הדואר הנכנס החדשה כרטיסיות חדשות המאפשרות התאמה אישית מחזירות לכם את השליטה כך שבמבט חטוף תוכלו לראות מה חדש ולהחליט אילו הודעות אתם רוצים לקרוא ומתי. עוד על תיבת הדואר הנכנס החדשה
PDF to Flash page flip book – Submit to free convert PDF to magazine
iGoogle
RGweb - Home
New Jorum Information and Digital Literacy Skills Collection launches! Today, Jorum launches its long-awaited Information and Digital Literacy Skills...... Read more > Love using OERs? The Resources - Paul's E-Learning Resources
little-guide-to-digital-media
Welcome to BigAmbition - BigAmbition - Your Digital Career Starts Here
Oxfordshire Learning Platform
EdMediaShare | Explore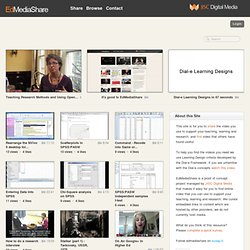 EdMediaShare Login About this Site
What do I get with my subscription? Your subscription enables you to read thousands of professionally published, popular books in a wide variety of genres on Scribd.com and on supported mobile devices. In addition, you will have full access to millions of user-contributed written works that have been published on Scribd like short stories and essays. How many books can I read each month? Read as much as you want, whenever you want. Scribd doesn't limit the number of books you can read.