Makes Me Think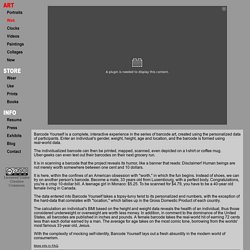 Barcode Yourself is a complete, interactive experience in the series of barcode art, created using the personalized data of participants.
Yesterday I came across a slightly mysterious website -- a collection of Polaroids, one per day, from March 31, 1979 through October 25, 1997. There's no author listed, no contact info, and no other indication as to where these came from. So, naturally, I started looking through the photos. I was stunned by what I found. In 1979 the photos start casually, with pictures of friends, picnics, dinners, and so on.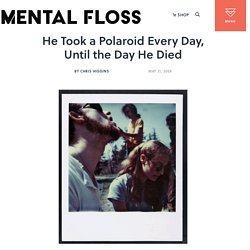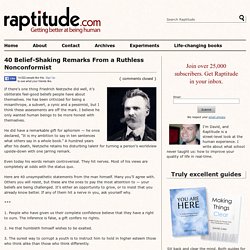 If there's one thing Friedrich Nietzsche did well, it's obliterate feel-good beliefs people have about themselves.
Mind is the aspect of intellect and consciousness experienced as combinations of thought, perception, memory, emotion, will and imagination, including all unconscious cognitive processes.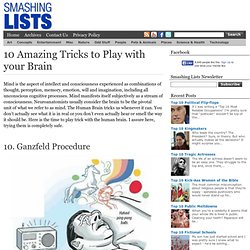 first image 'american kills' installation