Environmental Policy in the UAE
Environmentalism in the UAE
Events, Conferences and Declarations
The Finnish Institute of International Affairs » Latest blog ite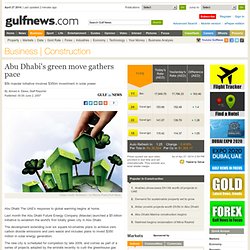 Abu Dhabi The UAE's response to global warming begins at home.
Abu Dhabi's green move gathers pace
Environment Analyst | Winning work in the Middle East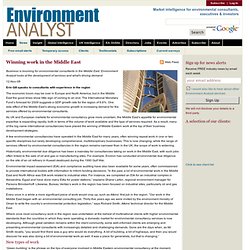 Web Feed (http://ea.swstatic.co.uk/feeds/news.xml) Business is booming for environmental consultants in the Middle East.
With technical support from Conservation International and the World Bank's BioCarbon Fund, a project is being designed to protect 370,032 hectares of rainforest in Madagascar.
Carbon Finance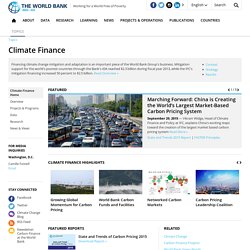 Climate Progress recently reported on a study that found both economic and environmental benefits if homes in the northeastern United States upgraded older heating systems by moving from heating oil to switchgrass.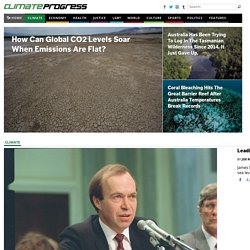 Joint science academies' statement: Global response to climate c
07 June 2005 The national science academies of the G8 nations and Brazil, China and India, three of the largest emitters of greenhouse gases in the developing world, have signed a statement on the global response to climate change. The statement stresses that the scientific understanding of climate change is now sufficiently clear to justify nations taking prompt action and calls on world leaders, including those meeting at the G8 summit at Gleneagles in July 2005, to do the following. Acknowledge that the threat of climate change is clear and increasing Launch an international study to explore scientifically-informed targets for atmospheric greenhouse gas concentrations, and their associated emissions scenarios, that will enable nations to avoid impacts deemed unacceptable.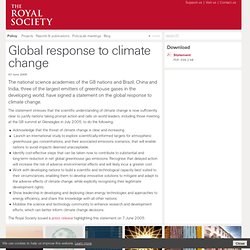 Environmentalism in the Gulf