Travel
Luxurious Le Meridien Bora Bora Resort - 1 Kind Design 1 Kind Design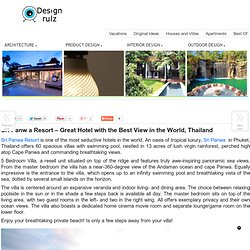 ' Design is intelligence made visible. ' - Alina Wheeler
Sri Panw a Resort - Great Hotel with the Best View in the World, Thailand
Intimate tropical hideaway: Misool Eco Resort - 1 Kind Design 1 Kind Design
Launched in 2007, Freshome is a weblog devoted to uncovering (and sharing) the latest and greatest products in Architecture and Design.
Paradise-Like Coco Palm Bodu Hithi Resort, Maldives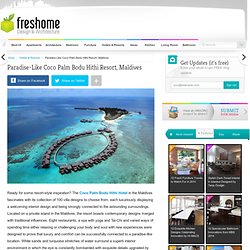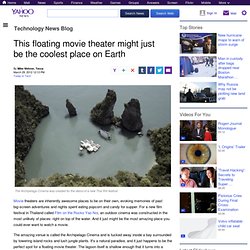 The Archipelago Cinema was created for the debut of a new Thai film festival
This floating movie theater might just be the coolest place on Earth | Technology News Blog
Kapell Bridge
Esbelli Evi - Cave Hotel | Cave Inn - Urgup, Cappadocia, Turkey -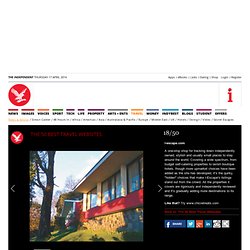 The 50 Best Travel Websites - News & Advice - Travel - The Independent
I-escape.com A one-stop shop for tracking down independently owned, stylish and usually small places to stay around the world. It's never been easier to compare travel and accommodation prices using sites like Hipmunk , Kayak , or Google Flights , but a little extra legwork can save hundreds on airfare, hotels, and attractions. Career traveler Matt Kepnes explains his best travel hacking tips just in time for your upcoming travels.
Greek civilization seems to have peaked a while back, at least in terms of philosophy, science, and epic poetry, but that doesn't mean they don't honor the tradition of serving a killer breakfast in dozens of diners across the breadth of northern New Jersey. It's a heritage: In Plato's Symposium, there's a dialogue between Socrates and some yold named Agathon, clarifying the true nature of the feta-and-spinach omelet.
Best Breakfasts in America - US Restaurants with Best Breakfast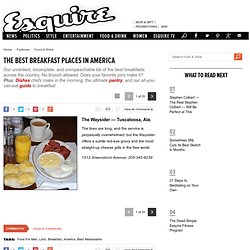 Jumeirah Vittaveli is a brand new Resort developed by Jumeirah Hotels & Resorts that opened earlier this month.
Jumeirah Vittaveli Resort in Maldives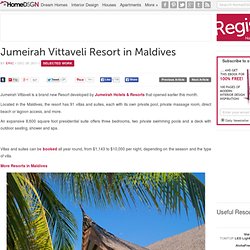 Airplane Travel Tips - 100 Words or Less - Gadling
travel destinations, adventure travel, adventure holidays, vacation travel, travel packages, vacations to, tours of, expeditions, group tours, family tours, costa rica travel, galapagos travel, peru travel, adventures travel, family adventure travel - Stu
The Luxury Dhigu Resort, Maldives | Luxury Furniture, Property, Travel & Interior Design | Adelto
The New Doughnut Rage: Newfie Tongues!
The October 2010 Daring Bakers' Challenge was hosted by Lori of Butter Me Up .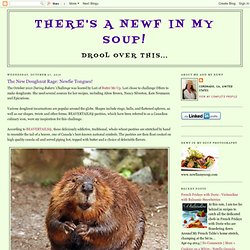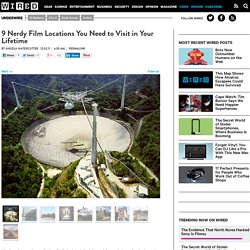 9 Nerdy Film Locations You Need to Visit in Your Lifetime | Underwire |...
Wired.com is presenting a collection of galleries intended to help people become better geeks, nine items at a time. This is the seventh in the 9 for 9 series . From Star Wars to Lord of the Rings , the spectacular geek destinations in the gallery above are some of the coolest movie locations on the planet.
While most of these wonders will be known to a few people, they are, on the whole, not as well known as the famous "seven wonders". Despite that, each has a reason for being considered wonderful and deserves its spot on this list.
Preachers Rock, Preikestolen, Norway Blue Caves - Zakynthos Island, Greece