Purses
Happy Easter!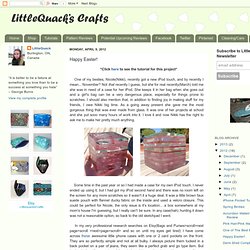 *Click here to see the tutorial for this project*
Totes make great handmade gifts. Here is a Tuesday Ten that shows a round-up of lovely totes.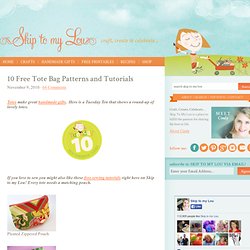 Here's what you will need: Main body -2 pieces of home dec weight fabric or corduroy measuring 14" x 12" (Fabric A)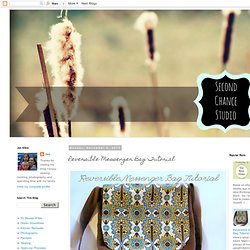 I'm sure that many of you, like me, are on an eternal quest for organization.