Pies
Creamy Pineapple Pie with Brown Sugar Meringue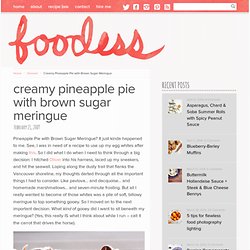 Pineapple Pie with Brown Sugar Meringue? It just kinda happened to me. See, I was in need of a recipe to use up my egg whites after making this.
C'est une tarte à la texture de flan fondant que j'ai faite avec de l'ananas frais.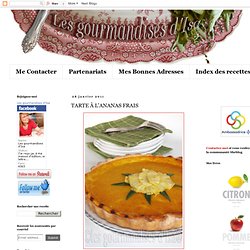 TARTE À L'ANANAS FRAIS
Salted Chocolate Caramel Tart Soccer season is over, but basketball season is just beginning. The first game is today, so I needed a Sunday dinner that could be made in advance. The good thing is the Sugo we are having has that "next day better" goodness.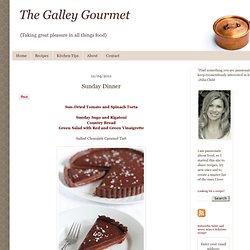 Sunday Dinner
Strawberry crostata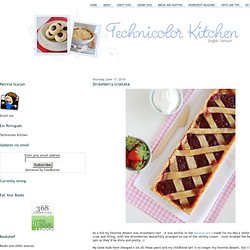 As a kid my favorite dessert was strawberry tart – it was similar to the banana tart I made for my dad a while ago: same crust and filling, with the strawberries beautifully arranged on top of the velvety cream – mom brushed the berries with jam so they'd be shiny and pretty. :) My taste buds have changed a lot all these years and my childhood tart is no longer my favorite dessert, but I'm still crazy about strawberries; I used them instead of rhubarb and raspberries in this recipe and have to say that NOT eating all the filling before making the crostata was one of the toughest things I've ever done in my kitchen. :) Strawberry crostata adapted from Australian Gourmet Traveller
Rare and Beautiful Treasures: Old Fashioned Strawberry Pie
The Old Boy's Strawberry Pie Recipe
Old Fashioned Strawberry Pie Recipe