Clothes
vintage outfits | Fashion Dresess
I came across an article yesterday claiming that Downton Abbey (my absolute favorite show of the moment and probably of all time) has become so massively popular that Edwardian inspired clothing is coming into fashion.
Downton Abbey Inspired Clothing ♥
Downton Abbey: Vtg Inspiration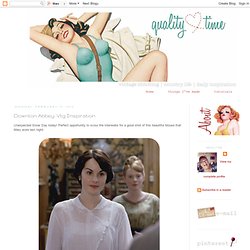 Unexpected Snow Day today! Perfect opportunity to scour the interwebs for a good shot of this beautiful blouse that Mary wore last night: I'm sure she's worn it before, but last night I got a good look at the shaped lace insertion at the shoulder, with teeny tiny tucks.
Add or edit items Start selling in one click Import from eBay Import from Etsy Import from inventory file Hand picked lists Collections Coupons and discounts Freebies Promos and deals Bonanza Blog Catalog Builder Help Cart
Celebrity Style Black Chiffon Dress, Grecian, Party, Boho, Nobility, Victorian - Dresses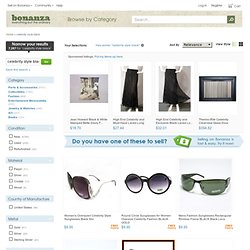 A Tutorial: Fabulous Ric Rac Flowers & Matilda Jane Clothing Rocks - StumbleUpon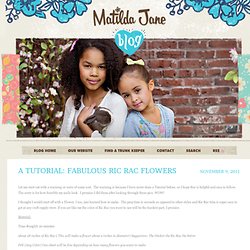 Let me start out with a warning or sorry of some sort.
A Study in Happiness: SAAS (Sewing at Any Size): Basic Camisole Top
Welcome to my Series on Sewing at Any Size. You can access the rest of the SAAS series by clicking on the topic link on the side bar. The series is a form of peaceful protest against the terrible, cheap, overpriced, ugly stuff that passes for plus size fashion these days.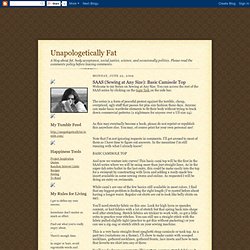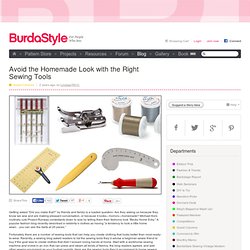 Avoid the Homemade Look with the Right Sewing Tools – Sewing Blog | BurdaStyle.com
Getting asked "Did you make that?" by friends and family is a loaded question: Are they asking us because they know we sew and are making pleasant conversation, or because it looks—horrors—homemade? Michael Kors routinely cuts Project Runway contestants down to size by telling them their fashions look "Becky Home Ecky."
How to Make Your Home Sewing Not Look Homemade | Home Sewing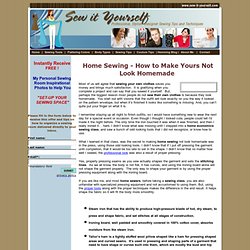 Pressing is different from ironing.
Transcribed from the original source material: "Bra top with draped fullness tied in knot at center-front.
1940 Skirted Swim Suit
Make This Look - StumbleUpon
If you are looking for sewing inspiration or a tutorial, the internet is hoarded of tutorials. The way it usually works is that we look for the tutorioals every time we need to sew something.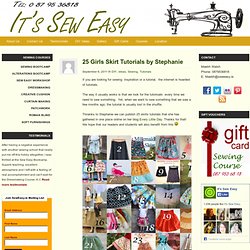 25 tutorials for Girl Skirts | Sew Easy
DIY Shift Dress - Martha Stewart Crafts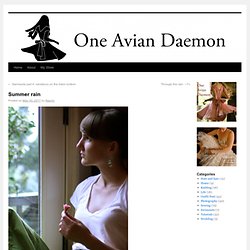 Saturday morning was sunny and blue. I put on my summer skirt and set to work on the huge pile of unsewn swimsuits on my sewing table. By the time I decided to take a break, it was gray and rainy. No good for going out in, but rather nice light for a few pictures by the kitchen door. If you are considering making a very full pleated skirt like this one, do yourself a favor and hem it on the machine.
Summer rain
SewCity.com Free sewing patterns, how to sew, new sewing quilting techniques, sewing machines and sergers - StumbleUpon