Measurement
The Analytics That Matter To Facebook. Analytics inform design decisions, but be wary of becoming overly data driven.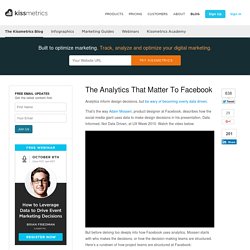 That's the way Adam Mosseri, product designer at Facebook, describes how the social media giant uses data to make design decisions in his presentation, Data Informed, Not Data Driven, at UX Week 2010. Watch the video below: 6 Ways to Measure Your Social Media Results. How much time are you spending on social media?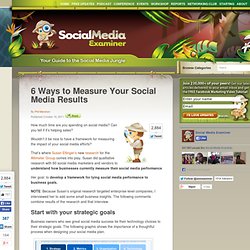 Can you tell if it's helping sales? Wouldn't it be nice to have a framework for measuring the impact of your social media efforts? That's where Susan Etlinger's new research for the Altimeter Group comes into play. Susan did qualitative research with 60 social media marketers and vendors to understand how businesses currently measure their social media performance. Her goal: to develop a framework for tying social media performance to business goals. I Like You, But Just Not in That Way Brian Solis. InShare253 Part 7 in a series introducing my new book, The End of Business as Usual…this is not content from the book, this series serves as its prequel.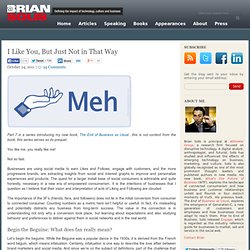 You like me, you really like me!
Facebook
How Top Brands Measure Social Media Success. A while back I reached out to friends in the Social Media organizations at Ford, Comcast and Dell.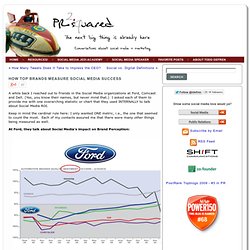 (Yes, you know their names, but never mind that.) I asked each of them to provide me with one overarching statistic or chart that they used INTERNALLY to talk about Social Media ROI. Keep in mind the cardinal rule here: I only wanted ONE metric, i.e., the one that seemed to count the most.
---