SunFields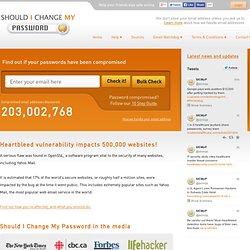 Adobe recently announced that it had been hacked, and that the hackers may have had access to approximately 38 million users' login details, including usernames and encrypted passwords. New data released by the hackers, however, shows that the actual number of accounts compromised is over 152 million! Find out if you were compromised, and what you should do. Avalanche Technology Group is proud to bring you Should I Change My Password, a service that allows you to check anonymously if your password has been compromised.
175 Metros Norte de Cámara Productores de Caña Centro de San Ramón - San Ramón, Alajuela Costa Rica, Centro América Bufete Arguedas Delgado | Todos Derechos Reservados | Universidad Costa Rica Licda.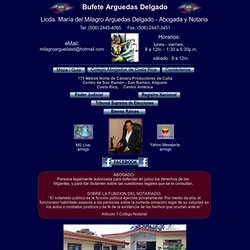 Abogada San Ramón - Bufete Argueda Delgado - San Ramón, Alajuela, Costa Rica - Abogada y Notaria - U.C.R. - (506) 2445-4065 - INICIO
Inflatable Boats - RIBS- AquaproUSA - Foldable & Portable - Ed Thomas Inflatable Boats
East West Yacht Deliveries - HOME
FotoFields.com | Auction Image Hosting, eBay Auction Galleries, Picture Posting
Idaho Real Estate | Fredde Howarth | 208-940-1624 | Robie Real Estate | Salmon, Idaho | Lemhi Valley | Horse Properties | HOME
Gran Hotel Cuetzaln - Puebla, Mexico
George Swartwout - Website Design & Hosting | Internet Services | Domain Registration | Yacht Deliveries | Mexico & Costa Rica | & More... from Orlando, Florida
Harry Sloan Fine Art Photography & Video | 949-842-1349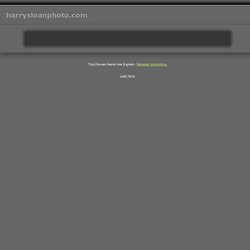 CONTACT Chris George established 1998 | sunfields.com | all rights reserved The easy website builder. Create your own website in minutes. Easy editing in your web browser We make designing your website easy! You can see all your changes in real time using our visual editor.
Kappuss Deseño de Sitio Web
This site best viewed in 1024 x 768 resolution. Please be patient, these high quality photos might display slowly. ALL RIGHTS RESERVED Copyright © 2006 Jorli Perine Please do not save, copy, alter or otherwise reproduce the images on these pages without my expressed written permission. Website Design By George 11-14-2005 Updated June 2011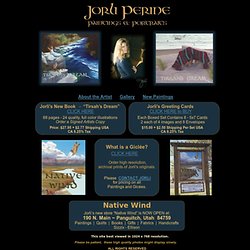 Jorli Perine - Tirsah's Dream - Paintings and Portraits - Laguna Beach, CA
Jam Orlando
Orlando Latinos
http://littleartschool.com/ no está disponible.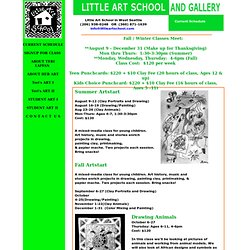 Little Art School in West Seattle Artstart A mixed-media class for young children. Art history, music and stories enrich projects in drawing, painting clay, printmaking, & papier mache. Two projects each session. Bring snacks!
misslinniessunflowerpreschool.com
Nicolai Art - His Expressionist World - Nicolai Billy - El Cariso Village - Southern California
NuMoon - Hand Carved Mahogany Lamps & Accessories - INDEX
ookbay.com
Lorenzo's pacific West Botanicals
My name is Chris, QuintaCal is my online identity and I have been known as Greensleeves in past lives.... I have been living in San Blas, Nayarit, Mexico for 20 years with my Alma Rita, seven cats, three dogs a couple birds and an Iguana. Together we own and operate Bungalows La Quinta California, Alma Rita teaches English and Spanish while I garden, prepare food, see to our guests and perform maintenance duties when I am not lost in a virtual cloud of internet clicks. Below is a list of my other sites.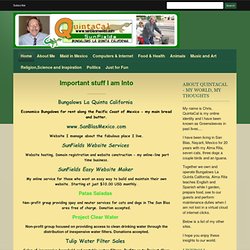 http://quintacal.com/ no está disponible.
Quinta Mamá Bajo La Paz Costa Rica Our Quinta is a modernized 3 bedroom / 2 bath - 2 story country home on 1/2 acre in Bajo La Paz, San Ramón de Alajuela. It is far from the "tourist trail" and yet you do not have the feeling of being isolated. It is amazing that after a short 25 minutes, 11 mile / 17.5 kms drive 'up the hill' with fantastic panorama views of the surrounding mountains and valleys; it is like traveling back 50-60 years and arriving in a simpler, slower lifestyle. Located at almost 4,000 feet and 10 degrees North latitude, you have arrived at one of the most diverse ecosystems on the planet.
HOME: Quinta Mamá - La Paz de San Ramón, Costa Rica - (506) 2447-3637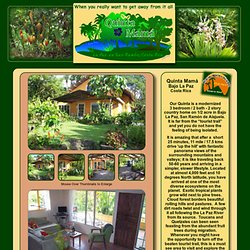 Advertising
saldemexico.com
SunFields - the easy website builder.
Index of /
websitedesignbygeorge.com Trade Wind Inflatables has been specializing in inflatable boats for over 25 years. We have become a leader in the industry by providing the best quality, service and prices. We are an authorized sales and service for the following boats: Caribe, Achilles, Aquapro, Novurania, Nautica, AB Inflatables, Pacific and Klamath Boats.
Inflatable Boats - Tradewind Inflatables - Santa Ana, Orange County, Southern California - Sales and Service - Achilles, Aquqpro, Caribe, Nautica, Yachtsman, Klamath, Pacific 949 574-8667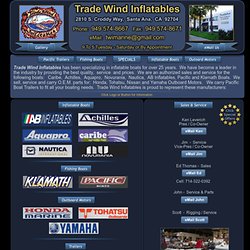 United Timeshare - Sales and Rentals - Toll Free: 877-733-6838 Fax: 407-440-2975
Website Design By George 407-413-9636 George Swartwout Orlando, Florida - San Ramón, Costa Rica Diseño - Hospedaje - Registro de Domínios Internet An online presence is almost a requirement for small business success in today's environment. I will work with you to develope a web site suited to your unique requirements and audience, whether it be commercial or informative in content and purpose.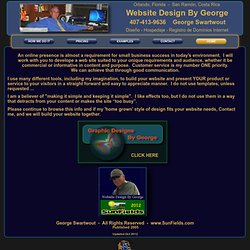 George Swartwout - Websites by George: Website Designs - Hosting - Internet Services -- INDEX