WTF
Sylvette. Il looking at things. Awesome people hanging out together. Yves Montand watching Marilyn Monroe who's watching Arthur Miller who's watching Simone Signoret who's watching Yves Montand John Cale, Lou Reed, Patti Smith and David Byrne The button that John Lennon is wearing alongside Miles Davis.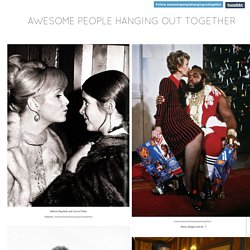 Wave At The Bus. "NO BREASTS NO REQUESTS" Written 20 years ago.
Or yesterday. Not sure. (Source: davealex) The DJ booth at a club is like the kitchen at a house party… everyone always seems to end up there. Submitted by Disco Gnomes. Pipotronic. Incredible Photo Manipulations by Jan Oliehoek – with Interview. Our special guest today is Jan Oliehoek – an amazing artist who's photo-manipulations will play tricks on your mind, that's how great they are.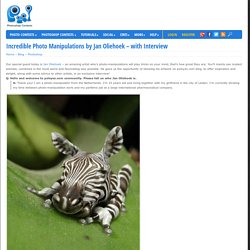 You'll mainly see mutant animals, combined in the most weird and fascinating way possible. He gave us the opportunity of showing his artwork on pxleyes.com blog, to offer inspiration and delight, along with some advice to other artists, in an exclusive interview! Niou Taiknolog1e: Geekeries & Cie. Kagedo. Générer un nom aléatoire - Fake Name Generator. PINEwood. Fancy. Make Love Not Porn :: Porn World vs. Real World. Comment devenir un ninja gratuitement ? Vos recherches #2 deux nains reproduction laurent romejko completement nu sous la douche escalier qui mene nul part.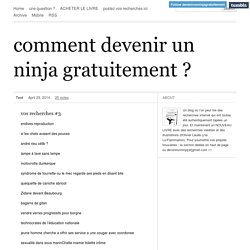 ---