Baconaphilia
Bacon n' Beer Griddle Cakes. We're almost into our new apartment!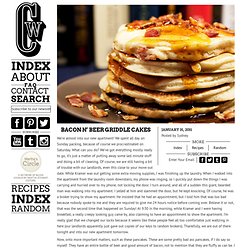 We spent all day on Sunday packing, because of course we procrastinated on Saturday. What can you do? We've got everything mostly ready to go, it's just a matter of putting away some last minute stuff and doing a bit of cleaning. Of course, we are still having a bit of trouble with our landlords, even this close to your move out date. Bacon and Cheese Egg McMuffin Cups… It's Thursday!!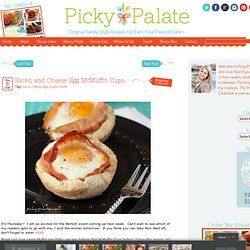 I am so excited for the Bertolli event coming up next week. Can't wait to see which of my readers gets to go with me, I pick the winner tomorrow! If you think you can take Mon-Wed off, don't forget to enter HERE. Break out your Large Muffin pan folks, we are making Egg McMuffin Cups today! Bacon, Egg and Cheese Cups | Recipes for Kids.
Rainy day gal » day 6: bacon cinnamon rolls. Bacon. Bacon-wrapped Jalapeno Chicken Bites. 610K+Add bacon to anything and it will fly off the table.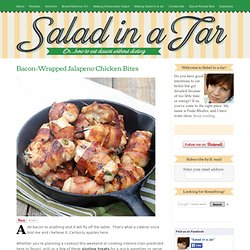 That's what a caterer once told me and I believe it. Certainly applies here. Whether you're planning a cookout this weekend or cooking indoors (rain predicted here in Texas), grill up a few of these sizzling treats for a quick appetizer or serve as an entree.
---