Comics
Comics, Quizzes, and Stories. Looking For Group. PvPonline. Menage a 3. December 31, 2013As mentioned in late October, I did a piece for the Nelvana of the Northern Lights Kickstarter.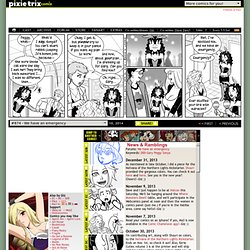 Shouri provided the gorgeous colors. You can check it out here and here. See you in the new year! Cheers! Sinfest: The Webcomic To End all Webcomics. Collar 6 – A Bondage Fetish Webcomic - Updates Mondays, Wednesdays and Fridays! Pajama Forest | A Super-Rad Family-Friendly Webcomic! Griefing. QC: New Comics Every Monday Through Friday. Girls With Slingshots. Evil Inc. by Brad Guigar - Daily Super-Villain Webcomic and Comics Blog. Fibocracy.
SORE THUMBS by Owen Gieni and Chris Crosby. 'Splosives (2011-05-27) Monday, April 14, 2014 | 02:00 AM | by Tim "Oh boy, another zombie survival MMO!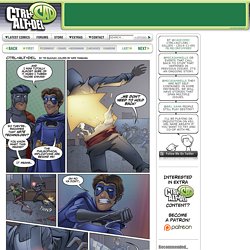 " said nobody ever. Look, I've held onto enjoyment of zombie-based titles a long longer than most people, but even I'm starting to get a little fatigued with so many of them continuing to pop up. You know what, though? Duck it. 8-Bit Theater. Explosm.net - Home of Cyanide & Happiness. Homeownership.
Saturday Morning Breakfast Cereal. Buttersafe – Updated Tuesdays and Thursdays. Rock, Paper, Cynic: a webcomic for the unimpressed.
---