Tech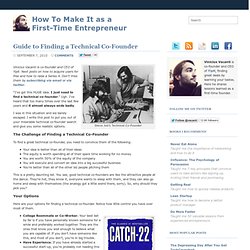 Steve Job's Technical Co-Founder Vinicius Vacanti is co-founder and CEO of Yipit. Next posts on how to acquire users for free and how to raise a Series A. Don't miss them by subscribing via email or via twitter. "I've got this HUGE idea. I just need to find a technical co-founder."
Guide to Finding a Technical Co-Founder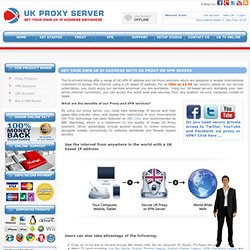 UK Proxy Server - UK Proxy Server – IP address for BBC iPlayer, 4OD, ITV Player, Live UKTV, Spotify, Sky Sports
The Scothosts Group offer a range of UK VPN IP address and UK Proxy solutions which are designed to enable international customers to access the internet using a UK based IP address. For as little as £4.99 per month, based on our annual subscription, you could enjoy our services wherever you are worldwide. Using our UK-based servers alongside your own active internet connection, you can access the world wide web securely from any location via your computer, mobile or tablet. Do you need secure private access to Twitter, YouTube and Facebook via proxy or VPN? Click here ...
EUR and GBP transfer - TransferWise
Once again Lightspeed is going on the record with some prognostications for what the future holds. Before I try gazing into my crystal ball to see what 2011 will bring for the consumer internet industry, let me first see how I did on last years predictions: 1. Social games overflow out of Facebook Grade: C+.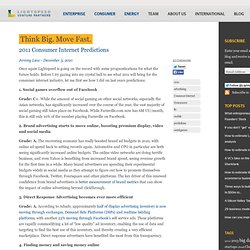 2011 Consumer Internet Predictions
Daniel Raffel is a former Yahoo product manager and a newbie entrepreneur. A year ago we asked him to write a guest post telling us about his favorite new products, projects and features of 2009. The post below is an updated list of his favorite new geek stuff from 2010. Looking back at 2010, I'm particularly struck by the quantity and quality of new projects that launched.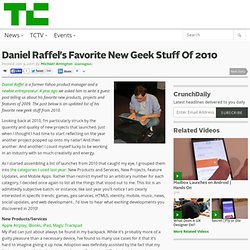 Daniel Raffel's Favorite New Geek Stuff Of 2010
I've caught on to this SlideShare presentation fairly late, so there's a chance you've already seen it (it's garnered nearly 50,000 views so far), but it's definitely worth sharing here. The presentation was made by Nick De Mey from Board of Innovation, which does a phenomenal job analyzing and visualizing business models in a wide range of industries. For an example, check their recent look at Newsgrape, a startup I'm personally very curious about.
10 Business Models That Rocked 2010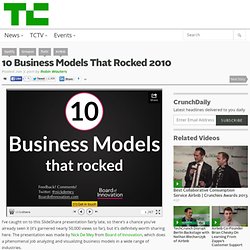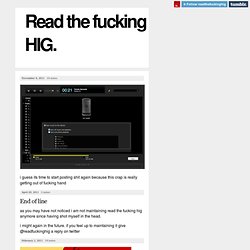 Read the fucking HIG.
i guess its time to start posting shit again because this crap is really getting out of fucking hand End of line as you may have not noticed i am not maintaining read the fucking hig anymore since having shot myself in the head. i might again in the future. if you feel up to maintaining it give @readfuckinghig a reply on twitter first and probably last non-screenshot image. this was too appropriate to pass up on.