Quiet Books
Quiet Books
{Quiet Book I}
I have a new obsession! Quiet books! Quiet books are fabric books full of fun surprises and activities to keep toddlers and young children *quietly* entertained.
Imagine Our Life :: Loving It - Quiet Books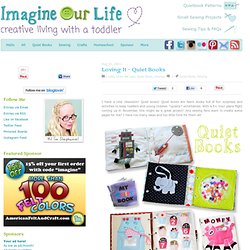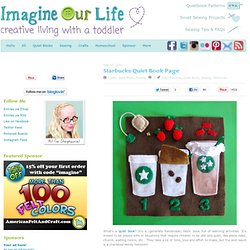 What's a quiet book? It's a (generally handmade) fabric book full of learning activities.
Imagine Our Life :: Starbucks Quiet Book Page
Imagine Our Life :: Forest Quiet Book Page
Here's the next quiet book page for Jax's book!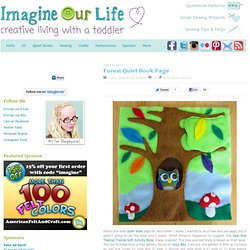 Welcome to Antarctica!
Imagine Our Life :: Penguin & Igloo Quiet Book Page