Gardening
Build a Laundry Basket Dresser
This really wasn't my idea.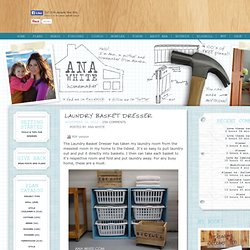 Introduction to Straw Bale Gardening
Build a $10 Cedar Raised Garden Beds
UPDATE: Here's those cedar beds I built for $10 bucks each . . . just before the moose ate the entire garden :( I can't rave enough about these beds, my garden was amazing and super low maintenance.