Tee Madness 2010 Cont.
Skeg Clothing » Skate, Music, Clothing and more!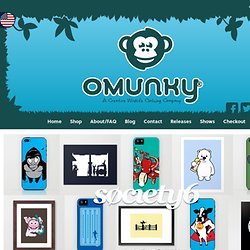 OMUNKY - Creative Eco-Friendly Apparel
Here at OMUNKY, we like to give back to our customers. Discounts, stickers, ugly sweaters that we pretended to like during the holiday season (oy, this is awkward). In this case, we'd like to take care of your shipping costs.
HaHa Press
John Prints Public Bathroom Graffiti On T-Shirts
Arkaik Clothing
I was perusing one of my favorite music blogs, DroptheR.net and came across a link to a really great article by indie rapper Kosha Dillz (@koshadillz) on Hypoebot that talked about the 7 things every opening act should do. As someone who has been in a variety of groups and who has many friends in touring bands, everything point Kosha made had me shaking my head in agreement. Regardless of genre, the size of the crowd or even your current mood, there is something to be said about paying dues, supporting the people who gave you that opening slot and [ Read More.. ]
Cavata Clothing Co.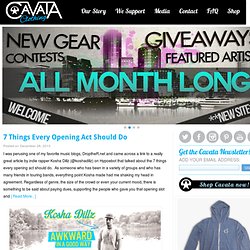 HAVOK CLOTHING - Skate T-shirts, rocker clothing, metal band shi
SHRED - Metal shirts, rocker clothing, crazy shirts, badass shir
For some reason, these guys refuse to sing any Queensryche… regardless of how many times you ask/beg. Magooooooo! What up fools?
KKBB Apparel
Wear Subeco
Miles to go clothing - literary based designs focused on the art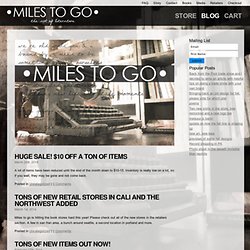 Huge sale! $10 off a ton of items March 24th, 2014 A lot of items have been reduced until the end of the month down to $10-15. Inventory is really low on a lot, so if you wait, they may be gone and not come back.
Zombie Liquorice - Home
Daniel Newman - RedBubble
Shrimp Sauce Clothing | Home