Creativity
Wedding
Christmas presents. Vintage book travel-tech organizer. As you may have figured out from my My Life Scoop posts, I'm a bit of a nut for tech accessories, especially pocket-sized ones.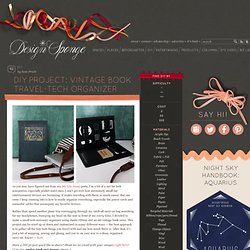 I can't get over how awesomely small our entertainment devices are becoming; it makes traveling with them so much easier. But one issue I keep running into is how to neatly organize everything, especially the power cords and connector cables that accompany my favorite devices. The Perfect Gift: Yarn Ball Bookmark. Created by Jane from See Jane Blog .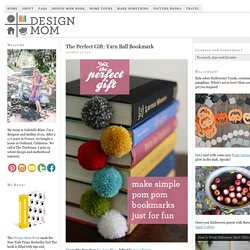 Edited by Amy Christie. Has the weather turned cold where you live? In my neighborhood, temperatures have dropped and my instincts are to spend the day cozied up with a favorite book and favorite mug full of hot cocoa. Are you the same?
Papery. OCDing. Utensils. Coloring.
---