BioInformatique
Matlab Code by Mark Schmidt (optimization, graphical models, machine learning)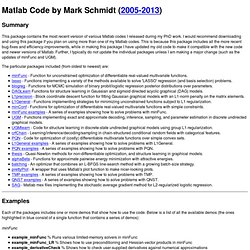 Summary This package contains the most recent version of various Matlab codes I released during my PhD work. I would recommend downloading and using this package if you plan on using more than one of my Matlab codes.
Here we will work with the Spambase dataset from HW02 , testing your implementations using Fold 1 as described in HW02. Precondition your data.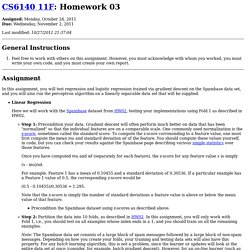 11F: Homework 03
Faster Illumina analysis pipeline via streaming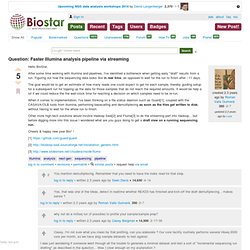 Hello BioStar,
Ten Simple Rules for Getting Help from Online Scientific Communities
Health focused genetic testing and analysis; DNA test - Navigenics
STRING: functional protein association networks
Gregor Gorjanc (gg)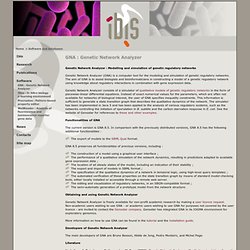 Genetic Network Analyzer : Modelling and simulation of genetic regulatory networks Genetic Network Analyzer (GNA) is a computer tool for the modeling and simulation of genetic regulatory networks.
03. GNA : Genetic Network Analyzer