Etude
KORA Organics Blog | KORA Organics Blog by Miranda Kerr
Be Healthy, Be Happy♥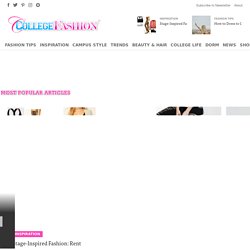 Fashion Inspiration: Beyoncé's Visual Album (Part 1) Photo Credit – Screenshot Is it really Queen B's world and we're all just living in it? Yes, Mrs.
We love a good DIY, and we particularly love a DIY that includes flowers. Saw one of these floral ribbons at a retail store the other day. It was way too overpriced for my liking so of course we decided to create a version you can make yourself for about $2. It's a simple thin ribbon with flowers and a bobby pin attached– not rocket science, but sometimes simple is just prettier.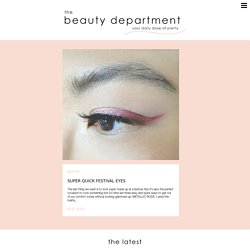 Viva Woman: Singapore beauty blog with an Asian focus on organic skin care & mineral sunscreens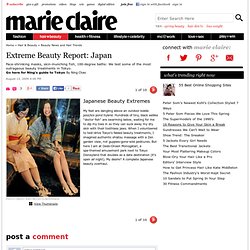 Beauty Trends in Japan - Extreme Japanese Beauty
BODY BY DASHIWalking around Tokyo, I'm struck with sudden urges to crash-diet. Petite waifs are the dominant body type, and because I'm 5'9" and weigh over 100 pounds, I feel supersize. So far, my Japanese-only diet is making me bloated. Perhaps tempura and beer weren't the best choice after a 14-hour flight?