Resourses
MachForm - PHP HTML Form Builder - Mailer Form Creator
Vertical Multilevel Menu - DownloadJavascripts.com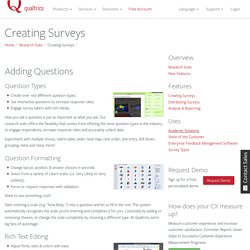 Adding Questions Question Types Create over 100 different question types. Use interactive questions to increase response rates.
Survey Design - Create Survey - Online Survey Design - Design a Survey with Qualtrics Research Suite | Qualtrics
MySpace Widgets, Friendster Widgets, Flash Toys, Countdown - MyFlashFetish.com
As I'm sure you already know, textures can come in very handy; whether you're using them to subtly add interest to your work, or in full-blown, award-winning photo manipulations. Bokeh is the term used to explain the blur, or the aesthetic quality of the blur in photography, and is usually seen in good quality macro shots, in the areas that lay outside the depth of field. As bokeh is more than often very pleasing to the eye, photographers tend to purposely produce bokeh in their images, and sometimes deliberately take out-of-focus shots to take images that show nothing other than bokeh.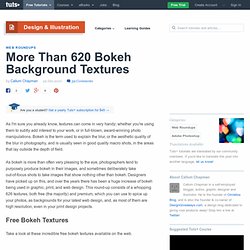 More Than 620 Bokeh Background Textures
How to Build and Enhance a 3-Level Navigation Menu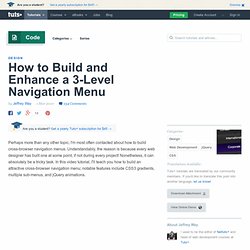 Perhaps more than any other topic, I'm most often contacted about how to build cross-browser navigation menus. Understandably, the reason is because every web designer has built one at some point, if not during every project! Nonetheless, it can absolutely be a tricky task.
The Client Machine Landing Page
Spring Sale! Order Today for $39.99. Invoicing Proposals Client Management
Design3Edge Gallery - CSS Gallery | CSS Web Gallery | CSS Showcase
Free Website Templates, iPhone App Web, Icons, Web Button, By Iconnice
Web Designs - design3edge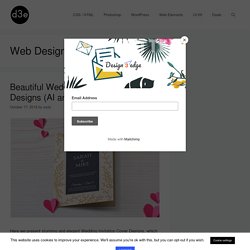 April 17, 2012 - Graphic Design , Photoshop , Web Elements Features 1. 3 different sized banners(468x60px, 300x250px, 125x125px) 2. .psd file is well organized 3. Very easy to modify & Change colors to your own 4.
"Elegant Grunge" Wordpress theme
10 Free Website Chat Widgets to Make Your Site Interactive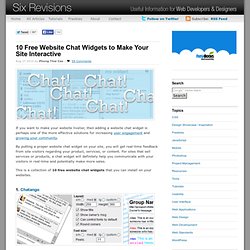 If you want to make your website livelier, then adding a website chat widget is perhaps one of the more effective solutions for increasing user engagement and growing your community. By putting a proper website chat widget on your site, you will get real-time feedback from site visitors regarding your product, services, or content. For sites that sell services or products, a chat widget will definitely help you communicate with your visitors in real-time and potentially make more sales. This is a collection of 10 free website chat widgets that you can install on your websites. 1.
Top Web Resources
Multi-Column Dropdown Menu – SooperFish JQuery Plugin « Web design source library
A very basic Superfish menu example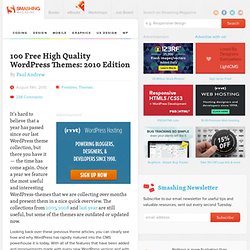 Advertisement It's hard to believe that a year has passed since our last WordPress theme collection, but there you have it — the time has come again. Once a year we feature the most useful and interesting WordPress-themes that we are collecting over months and present them in a nice quick overview. The collections from 2007, 2008 and last year are still useful, but some of the themes are outdated or updated now. Looking back over these previous theme articles, you can clearly see how and why WordPress has rapidly matured into the CMS powerhouse it is today.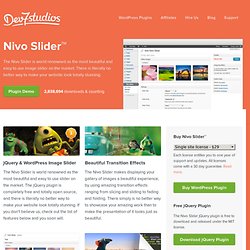 jQuery & WordPress Image Slider The Nivo Slider is world renowned as the most beautiful and easy to use slider on the market. The jQuery plugin is completely free and totally open source, and there is literally no better way to make your website look totally stunning. If you don't believe us, check out the list of features below and you soon will. Beautiful Transition Effects The Nivo Slider makes displaying your gallery of images a beautiful experience, by using amazing transition effects ranging from slicing and sliding to fading and folding.
use the buttons to control rotation and zoom,use your mouse to drag the globe to the desired position Revolver Maps are real time visitor globes rendered by the Revolver Engine. Check the widget on the left: Use the buttons or drag to control rotation and zoom. The Revolver Graphics Engine is a strongly specialized 3D renderer.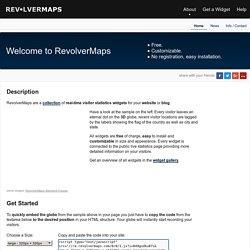 On the back of redesigning Psd-tutorial's new background, I though I would share with you some of the brilliant sites where you can find some of the best vector images on the net. These excellent sites are offering high quality vectors for absolutely nothing so it won't cost you a penny! Vecteezy DeviantArt Cool Vectors Gweb Stock
The Best Free Vector Resources | Psd-tutorial.com
Latests Plugins INK is a new way to own your content. It's a well known fact, the content you produce can be shared all around the web and in a very large number of ways. One of the most common ways is to simply copy the content and paste it wherever we want it to be shared. […]
Stéphane Caron – No Margin For Errors
A new version of this script is available here . The new version works with jQuery!! If you use the code given on this page and have jQuery or another AJAX framework already installed on your site, keep in mind Mootools generally conflicts with other AJAX frameworks and the sliding panel will not work! Some of you were wondering what script I used to show/hide the login panel on top of this page (or in my latest WordPress theme: "Night Transition" ).
Sliding Login Panel with Mootools 1.2
50 Free UI and Web Design Wireframing Kits, Resources and Source
Creating 10 Most-Used Javascript Techniques Using Pure CSS Styling