Resourses
MachForm - PHP HTML Form Builder - Mailer Form Creator
Vertical Multilevel Menu - DownloadJavascripts.com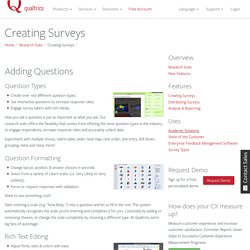 Adding Questions Question Types Create over 100 different question types. Use interactive questions to increase response rates.
Survey Design - Create Survey - Online Survey Design - Design a Survey with Qualtrics Research Suite | Qualtrics
MySpace Widgets, Friendster Widgets, Flash Toys, Countdown - MyFlashFetish.com
As I'm sure you already know, textures can come in very handy; whether you're using them to subtly add interest to your work, or in full-blown, award-winning photo manipulations. Bokeh is the term used to explain the blur, or the aesthetic quality of the blur in photography, and is usually seen in good quality macro shots, in the areas that lay outside the depth of field. As bokeh is more than often very pleasing to the eye, photographers tend to purposely produce bokeh in their images, and sometimes deliberately take out-of-focus shots to take images that show nothing other than bokeh.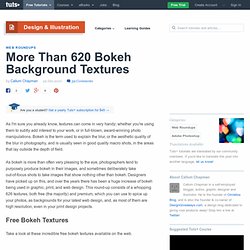 More Than 620 Bokeh Background Textures
How to Build and Enhance a 3-Level Navigation Menu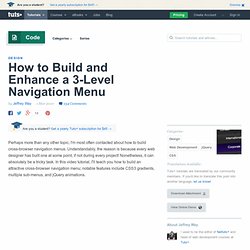 Perhaps more than any other topic, I'm most often contacted about how to build cross-browser navigation menus. Understandably, the reason is because every web designer has built one at some point, if not during every project! Nonetheless, it can absolutely be a tricky task.
The Client Machine Landing Page
Spring Sale!
Design3Edge Gallery - CSS Gallery | CSS Web Gallery | CSS Showcase
Free Website Templates, iPhone App Web, Icons, Web Button, By Iconnice
Web Designs - design3edge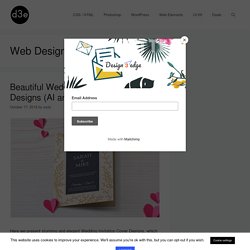 April 17, 2012 - Graphic Design , Photoshop , Web Elements
"Elegant Grunge" Wordpress theme
10 Free Website Chat Widgets to Make Your Site Interactive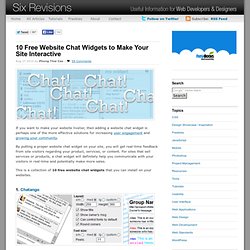 If you want to make your website livelier, then adding a website chat widget is perhaps one of the more effective solutions for increasing user engagement and growing your community.
Top Web Resources
Multi-Column Dropdown Menu – SooperFish JQuery Plugin « Web design source library
A very basic Superfish menu example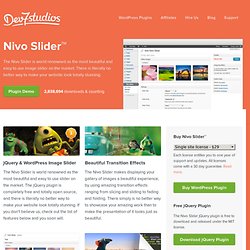 jQuery & WordPress Image Slider The Nivo Slider is world renowned as the most beautiful and easy to use slider on the market. The jQuery plugin is completely free and totally open source, and there is literally no better way to make your website look totally stunning. If you don't believe us, check out the list of features below and you soon will. Beautiful Transition Effects The Nivo Slider makes displaying your gallery of images a beautiful experience, by using amazing transition effects ranging from slicing and sliding to fading and folding.
On the back of redesigning Psd-tutorial's new background, I though I would share with you some of the brilliant sites where you can find some of the best vector images on the net. These excellent sites are offering high quality vectors for absolutely nothing so it won't cost you a penny!
The Best Free Vector Resources | Psd-tutorial.com
Stéphane Caron – No Margin For Errors
A new version of this script is available here .
Sliding Login Panel with Mootools 1.2
50 Free UI and Web Design Wireframing Kits, Resources and Source
Planning and communication are two key elements in the development of any successful website or application. And that is exactly what the wireframing process offers: a quick and simple method to plan the layout and a cost-effective, time-saving tool to easily communicate your ideas to others. A wireframe typically has the basic elements of a Web page: header, footer, sidebar, maybe even some generated content, which gives you, your clients and colleagues a simple visually oriented layout that illustrates what the structure of the website will be by the end of the project and that serves as the foundation for any future alterations.
Whatever content we have, we can present them in an interactive & more responsive ways with CSS styling only. In this article we'd like to present 10 Impressive techniques using pure CSS styling to create simple and interactive website without using Javascript at all.
Creating 10 Most-Used Javascript Techniques Using Pure CSS Styling