Magazines
6 New jQuery Techniques to Spice Up Your Design Content Designers are constantly striving to create eye-catching and interactive layouts without losing the usability features that add significant importance to the user's experience. Since there are various forms of techniques being used nowadays, it can be quite confusing when choosing the perfect one.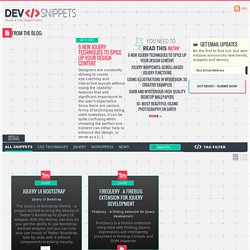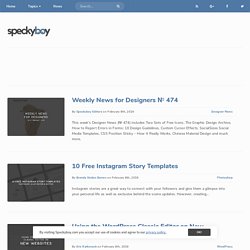 What we have for you today are a selection of free high-resolution corporate identity mockup templates that will allow you to create your own professional personal branding with ease. The templates are all in PSD… Collaboration is how things are accomplished these days. With collaboration, we can reach incredible creative heights.
Inspiración | Diego Mattei Blog - Part 4
Gallery - Page 3
Cover Flow is an animated, three dimensional graphical user interface integrated within iTunes, the Macintosh Finder, and other Apple Inc. products for visually flipping through snapshots of documents, website bookmarks, album artwork, or photographs. Cover Flow is browsed using the on-screen scrollbar, mouse wheel, gestures, or by selecting a file from a list, which flips through the pages to bring the associated image into view. Here we have CoverScroll jQuery plugin, which is a CSS3 variant of the Apple's CoverFlow design pattern. It's very handy if you would like to showcase some pictures in this way.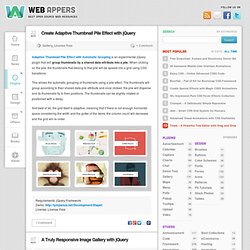 Part 14
free scripts depot, wordpress themes, blogger templates
Web Design Inspiration | VisonwidGet
Vector Graphics - Part 2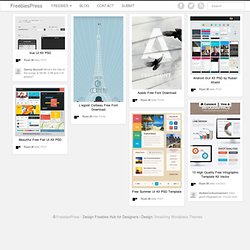 Creamy Free Social Media Icons 29 Creamy Social Icons in two different colors plain and color. All icons are 48x48px. and in transparent PNG format. [caption id="attachment_3815" ...
30 Design Blogs You Have to Subscribe To