Dragon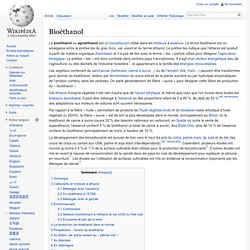 Un article de Wikipédia, l'encyclopédie libre. Les végétaux contenant du saccharose (betterave, canne à sucre…) ou de l'amidon (blé, maïs…) peuvent être transformés pour donner du bioéthanol, obtenu par fermentation du sucre extrait de la plante sucrière ou par hydrolyse enzymatiques de l'amidon contenu dans les céréales. On parle généralement de filière « sucre » pour désigner cette filière de production du « bioéthanol ».
Bioéthanol
Quotes Bowen: I no longer try to change the world, dragon, I just try to get by in it.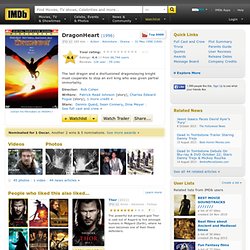 Coeur de dragon (1996)
Harry Potter : Triwizard Tournament
Edit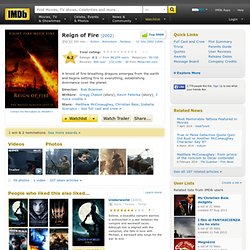 Le règne du feu (2002
Goofs
Eragon (2006
Spirited Away (le voyage de Chihiro)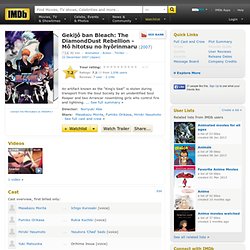 Edit
Gekijô ban Bleach: The DiamondDust Rebellion - Mô hitotsu no hyôrinmaru (2007
» Signification : Anneau de glace » Propriétaire : Hitsugaya Toshiro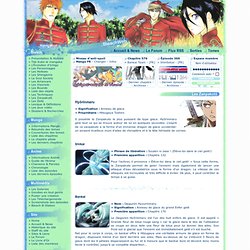 Bleach : le manga de Tite Kubo - Bleach Web : Les Zanpakutô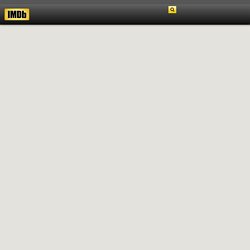 Trivia When Hiccup reads the Dragon Manual, the writings in it are actually in plain English cryptographed into runes.
Official DVD Site. On DVD & Blu-ray Friday, October 15
Toothless is the name of Hiccup's dragon in both the book series and film.
Toothless - How to Train Your Dragon Wiki