CRAFTING
Home > SHC Web
Hobby Storage Cases > Home > SHC Web
Patricia Watson (gulliblejan) on Pinterest
Swarovski 'Key Pendant'
Whether arts and crafts is your hobby or your profession, Homecrafts is the go-to place for all your arts and crafts supplies and we're one of the oldest and most reputable crafting websites in the UK. Whether it's handmade cards, mosaic kits , pottery and ceramics, sewing or glass painting , we've got just what you need whether you are looking to start a new hobby or have rediscovered the longlost love of an old crafty flame!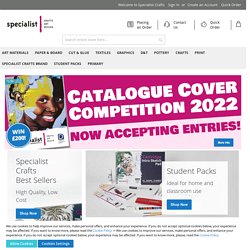 Craft Supplies & Art Supplies | Homecrafts.co.uk
Oysterstamps
ONE POUND OR LESS! - Pondskipper Crafts
Envelope | Paper, All Card, Recycled & Coloured Envelopes | Pillow, Cello, Foil & Bubble Bags | Simply Envelopes
Easter Weekend sale and free P&P offer.
About Us Pondskipper Crafts - Pondskipper Crafts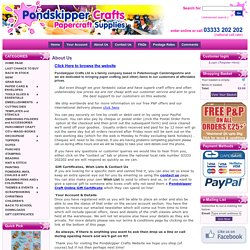 Ideas Library - New Ideas | HobbyCraft
Hobbycraft - The Arts & Crafts Superstore | Hobby Craft
Altered Match Box
Design a Person Magnets
The Vintage Fabric Market - Vintage Fabric, Clothing and Collectables
MacCulloch & Wallis - Haberdashery
Cheap Fabric, Knitting, Curtains, Sewing, & Haberdashery Accessories | Abakhan
Home - Craft Creations Online
paper folding (Origami and teabag)
Ribbons, roses and flowers