CRAFTING
Home > SHC Web
Hobby Storage Cases > Home > SHC Web
Patricia Watson (gulliblejan) on Pinterest
Swarovski 'Key Pendant'
Craft Supplies & Art Supplies | Homecrafts.co.uk
Oysterstamps
Pre-orders: Begin shipping March 2014 Sculpt your surfaces with Spellbinders® 3D M-Bossabilities™ folders. Take your embossing beyond to get a more realistic impression with our 3D folders! They offer a more dynamic embossed and letter pressed look for an amazing result in now a smaller size for those A2 cards, ATCs or other smaller projects.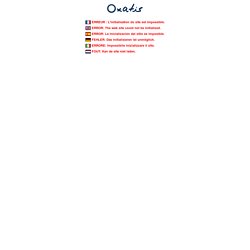 ONE POUND OR LESS! - Pondskipper Crafts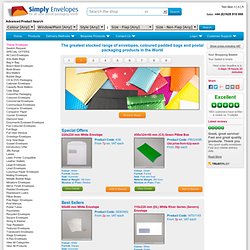 Special Offers 405x324 mm Gold Pillow Box Product Code: PB324405G Old price from 50p each From 33p each
Envelope | Paper, All Card, Recycled & Coloured Envelopes | Pillow, Cello, Foil & Bubble Bags | Simply Envelopes
Click Here to browse the website If you are having probelms completing payment please call us during office hours and we will be happy to take your card details over the phone. Gift Certificates, Wish Lists & Contact UsIf you are looking for a specific item and cannot find it, you can also let us know to keep an extra special eye out for you by emailing us using the contact us page. You can also make your own Wish List to send to others and us, or if you want to give a special gift to someone who loves craft why not send them a Pondskipper Craft Online Gift Certificate which they can spend on-line! Your Account & DetailsOnce you have registered with us you will be able to place an order and also be able to see the status of that order on the secure account section.
About Us Pondskipper Crafts - Pondskipper Crafts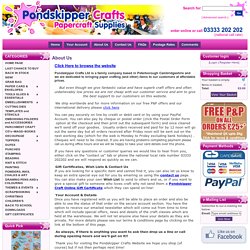 Ideas Library - New Ideas | HobbyCraft
Altered Match Box
Design a Person Magnets
The Vintage Fabric Market - Vintage Fabric, Clothing and Collectables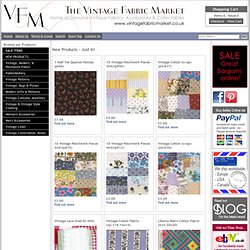 Welcome to The Vintage Fabric Market If you, like us, are seduced by the charm of vintage fabrics, fashions and accessories, The Vintage Fabric Market offers a world of exciting discoveries. For people who value their individuality, there are vintage bags, linens and garments to choose from. Nearly all our items are unique or of limited availability. There is also a craft section where you can buy vintage fabrics and haberdashery to create your own unique style. We now offer NEW departments where you can purchase modern fabrics and gifts, with additional vintage style fashions which are designed in-house.
MacCulloch & Wallis - Haberdashery
Cheap Fabric, Knitting, Curtains, Sewing, & Haberdashery Accessories | Abakhan
Home - Craft Creations Online
paper folding (Origami and teabag)
Ribbons, roses and flowers