Software
- 20+ Fun Free Apps that Promote Student Centered Learning & Literacy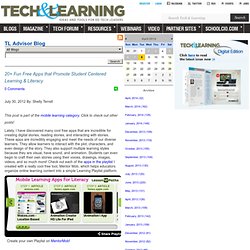 20+ Fun Free Apps that Promote Student Centered Learning & Literacy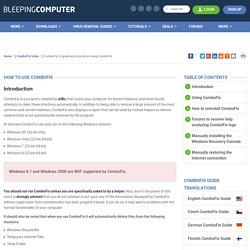 Introduction ComboFix is a program, created by sUBs, that scans your computer for known malware, and when found, attempts to clean these infections automatically. In addition to being able to remove a large amount of the most common and current malware, ComboFix also displays a report that can be used by trained helpers to remove malware that is not automatically removed by the program. At this time ComboFix can only run on the following Windows versions: Windows XP (32-bit only) Windows Vista (32-bit/64-bit) Windows 7 (32-bit/64-bit) You should not run ComboFix unless you are specifically asked to by a helper.
Annotate, Edit and Comment PDF Files. Open any PDF file, add annotations and save all back to PDF in one single step. For desktop computers and Tablet PCs.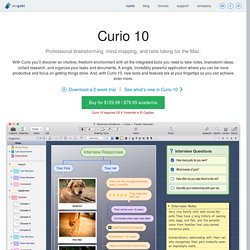 Curio is an amazingly flexible digital notebook for storing and managing everything. The Real World You have work projects and home projects, school classes to manage and book reports to research, vacations to plan and novels to write, web sites to design and lab results to organize. Perhaps you currently use a collection of notebooks, your office whiteboard, scraps of sticky notes, oodles of browser bookmarks, and multiple documents scattered around your hard disk.
inkBook 2 » Purchase
Software Tutorials - Daniel Kopsas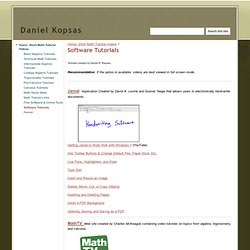 Tutorials created by Daniel R. Kopsas. Recommendation: If the option is available, videos are best viewed in full screen mode.
The Estimation Calculator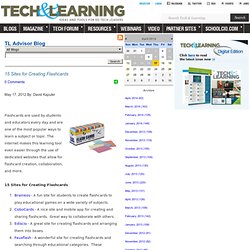 - 15 Sites for Creating Flashcards
0 Comments
Creating presentations and slideshows is one of the needed skills for both teachers and students. Unfortunately many teachers still find it hard to arrange data into a catchy slideshow to share with students.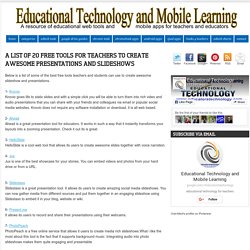 0 Comments May 2, 2012 By: Kevin Jarrett May 2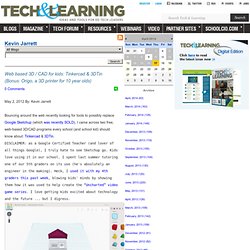 - Web based 3D / CAD for kids: Tinkercad & 3DTin (Bonus: Origo, a 3D printer for 10 year olds)
The Artist's Toolkit | ArtsConnectEd
Free PDF Editor & Free PDF Form Filler - Account