Video
Vidéo. Media. Basic. Visiophone. The WHATWG Blog » Blog Archive » This Week in HTML 5 - Episode 1. Welcome back to "This Week in HTML 5," where I'll try to summarize the major activity in the ongoing standards process in the WHATWG and W3C HTML Working Group.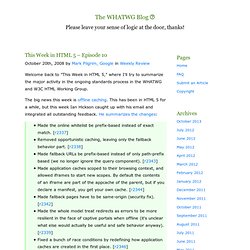 The big news this week is offline caching. This has been in HTML 5 for a while, but this week Ian Hickson caught up with his email and integrated all outstanding feedback. He summarizes the changes: Made the online whitelist be prefix-based instead of exact match. Mediabox. Iaian7 » code » webcode John Einselen, 27.09.08 (updated 10.04.11) This script has been replaced by mediaboxAdvanced.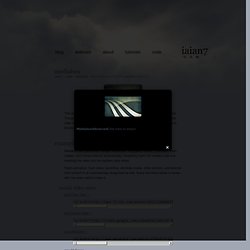 Please update your links!
---