For:opsomai
EasyWMV
EasyWMV can be used to convert or resize wmv, asf, avi, mp4, mpg, mpeg, mov, m4v, flv, nsv, swf, real media, and vob video files so that they can be used with QuickTime Player, Apple TV, iPod and iPhone. EasyWMV has a very simple user interface, supports drag and drop as well as batch processing.
FAQ:Wait, what's all this about?
VisualHub: The Universal Video Converter for Mac.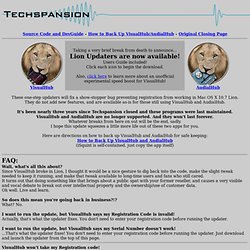 Ken Villines 1.0 » Blog Archive » Quicktime Javascript Exampl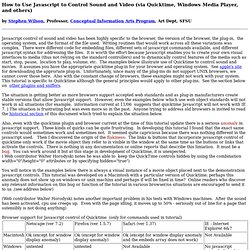 wilson tutorial javascript control quicktime
How to Use Javascript to Control Sound and Video (via Quicktime, Windows Media Player, and others)
Weblog Usability: Top Ten Design Mistakes in Blogs (Jakob Nielse