Helpful sites
Memoria Press Classical Education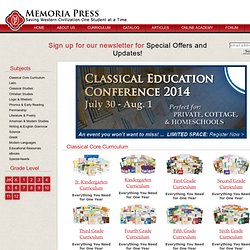 "Qui res mundi vellet scire linguam Latinam cognosciat." If you don't know what that means, then join all the reporters who missed one of the greatest journalistic scoops of the 21st century. When Pope Benedict XVI recently abdicated the papacy, he did it in a speech that was supposed to be about the canonization of three saints. But all of a sudden, he began almost whispering in Latin. Giovanna Chirri, the Vatican reporter for ANSA, the leading news wire service in Italy, was covering the regularly scheduled speech. She immediately realized what the Pope was saying.
Bluegrass Resource Page New page teaching choral, instrumental ensembles and dance. Why Classical Education?
Classical resources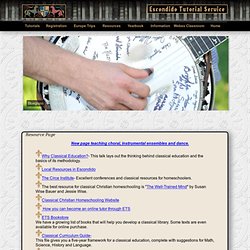 Veritas Press - classical education curriculum for Christian schools and home schools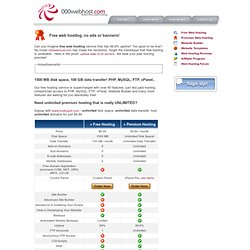 Great Books Guided Reading Program
Can you imagine free web hosting service that has 99.9% uptime? Too good to be true? No more!
Classical Christian Homeschooling: Classical Education at Home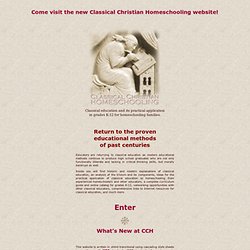 Come visit the new Classical Christian Homeschooling website! Classical education and its practical application in grades K-12 for homeschooling families. Return to the proveneducational methodsof past centuries Educators are returning to classical education as modern educational methods continue to produce high school graduates who are not only functionally illiterate and lacking in critical thinking skills, but morally bankrupt as well. Inside you will find historic and modern explanations of classical education, an analysis of the trivium and its components, ideas for the practical application of classical education to homeschooling from experienced homeschoolers and other educators, a complete curriculum guide and online catalog for grades K-12, networking opportunities with other classical educators, comprehensive links to Internet resources for classical education, and much more.