Tattoos
Brace yourselves, everyone...because POTTERMANIA IS BACK AND IN FULL FORCE!!!! Tonight at midnight, the first installment of Harry Potter and the Deathly Hallows hits theaters in what is argued to be one of the most anticipated films of the year. If you were lucky enough to snatch one of those elusive midnight showing tickets, be prepared to surround yourself by the hardcore folk decked out in Hogwarts uniforms with wand in hand. [As a mere muggle, I'll have to wait until after Turkey Day to experience the fanfare of this flick.]
Ridiculous and Awesome Harry Potter Tattoos | That's Awesome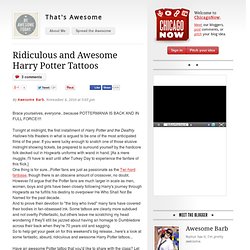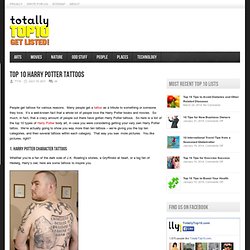 People get tattoos for various reasons. Many people get a tattoo as a tribute to something or someone they love. It's a well-known fact that a whole lot of people love the Harry Potter books and movies. So much, in fact, that a crazy amount of people out there have gotten Harry Potter tattoos.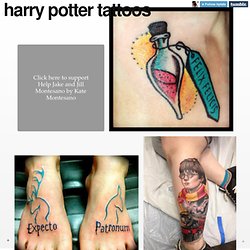 harry potter tattoos
"It was, he thought, the difference between being dragged into the arena to face a battle to the death and walking into the arena with your head held high. Some people, perhaps, would say that there was little to choose between the two ways, but Dumbledore knew - and so do I, thought Harry, with a rush of fierce pride, and so did my parents - that there was all the difference in the world ." — from Harry Potter and the Half-Blood Prince, page 512
Harry Potter Tattoos! - MuggleSpace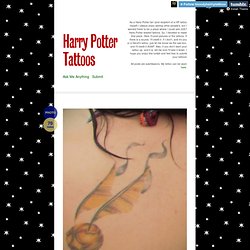 Photo 40 Notes Done at White Rabbit in New York, NY. I got the deathly hallows design somewhere off the internet and altered it a bit. Then I added the quote and the stars. I love it <3 :) Photo 28 Notes My first tattoo - the dark mark.
Harry Potter Tattoos