Tattoo
"Now we are the kids from yesterday" This is right after it was done. This is a lyric from a My Chemical Romance song called The Kids from Yesterday. This band in general means so much to me and has helped me through a lot, this song is outstanding and the lyrics mean a lot.
The Words to Every Song
Rib. - Tattoologist | Rodeo Magazine
Tattoologist | Rodeo Magazine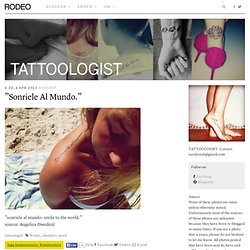 Rib/Sides. source:
Tattoo Quotes - Influential Mom Blogger, Parenting, Community
Literary Tattoos
Some people get tattoos of their love interest, their mom, their kids, or their pets.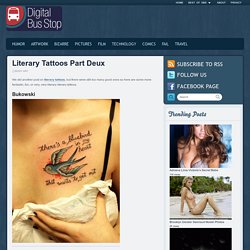 We did another post on literary tattoos , but there were still too many good ones so here are some more fantastic, fun, or very, very literary literary tattoos.
Literary Tattoos Part Deux
Tattoo Aftercare Instructions | Droid Biker - Motorcycles, Tech Stuff, Graphics, Photography
Getting a new tattoo can be a great experience, but proper tattoo aftercare is a must if you want your tattoos to heal properly. In this article we are going to examine proper and common practices for aftercare of a new tattoo. Remember once you walk out that tattoo shop door, your artist is no longer responsible for the way you care for your new tattoo.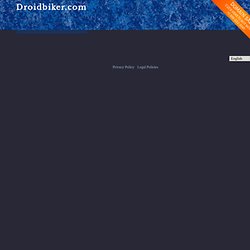 There's always this one question that crosses everyone's mind at least once in their lives : Tattoos – Should I get one?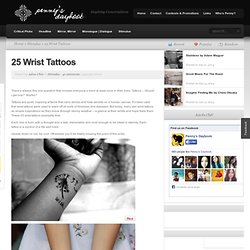 Go to mobile version LiveJournal You are viewing 's journal