Tattoo
"Now we are the kids from yesterday" This is right after it was done. This is a lyric from a My Chemical Romance song called The Kids from Yesterday. This band in general means so much to me and has helped me through a lot, this song is outstanding and the lyrics mean a lot.
The Words to Every Song
The Word Made Flesh
Rib. - Tattoologist | Rodeo Magazine
Elspeth H The symbol is part of a west African collection of symbols called Adinkra, and it's called Epa (meaning handcuffs) and it represents law and justice.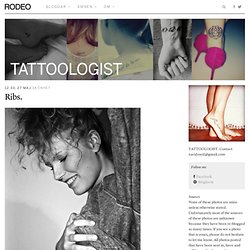 lets get inked baby!
Tattoologist | Rodeo Magazine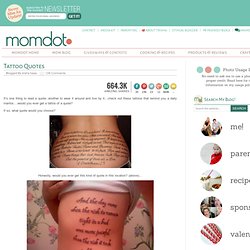 Tattoo Quotes - Influential Mom Blogger, Parenting, Community
657.6K Flares Facebook 20 Pin It Share 108 Twitter 23 Google+ 11 StumbleUpon 657.5K Email -- Email to a friend Filament.io Made with Flare More Info 657.6K Flares ×
Contrariwise: Literary Tattoos
Literary Tattoos
Some people get tattoos of their love interest, their mom, their kids, or their pets.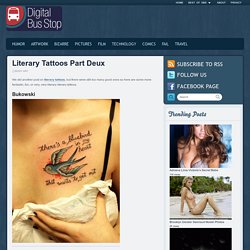 We did another post on literary tattoos , but there were still too many good ones so here are some more fantastic, fun, or very, very literary literary tattoos.
Literary Tattoos Part Deux
Tattoo Donkey
Tattoo Aftercare Instructions | Droid Biker - Motorcycles, Tech Stuff, Graphics, Photography
25 Wrist Tattoos | Penny's Daybook | www.PennysDaybook.com
There's always this one question that crosses everyone's mind at least once in their lives: Tattoos – Should I get one?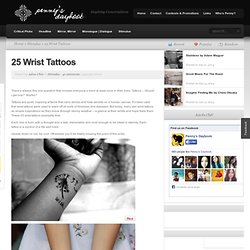 Go to mobile version LiveJournal You are viewing 's journal
The Prettiest Little Monster - Tattoos I Love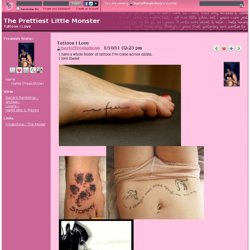 I N K
Tattoos :o
tattoos - Polyvore - StumbleUpon
Fuck Yeah, Tattoos!: Archive