Relationships
30 Days, 30 Ways to Improve Your Relationship
An ALEC affiliate crafts model legislation to deny women their reproductive rights. AUL's model legislation insists: "Minors who obtain 'secret' abortions often do so at the behest of the older men who impregnated them, and then return to abusive situations." WHEREAS, any given person might, through no fault of her own, find herself in possession of a uterus, and WHEREAS, this uterus, being located within one's body, fits the commonly used definition of an "internal organ," and also the definition of "personal property," and WHEREAS, no person has the right to take, use, lend or borrow the internal organs of another person without permission or against her will, nor does anyone have the right to take, lend, borrow or use the personal property of another without permission or against her will,
The Anti-Lady Laws of 2012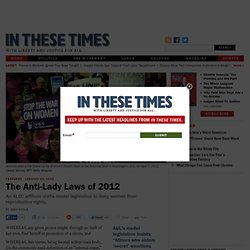 Here's a "photo story" based on the book, Fairy Tales Can Come True (Just Not Every Day!), published by Shake It! Books. You'll have a few giggles... and learn a few things as well! Falling in love is the easy part. It's staying that way that takes some work.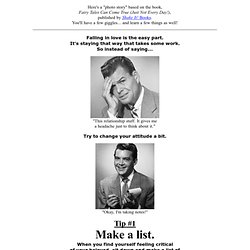 True Friends After losing his parents, this 3 year old orangutan was so depressed he wouldn't eat and didn't respond to any medical treatments. The veteranarians thought he would surely die from sadness. The zoo keepers found an old sick dog on the grounds in the park at the zoo where the orangutan lived and took the dog to the animal treatment center. The dog arrived at the same time the orangutan was there being treated.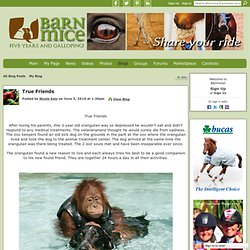 I love you more than...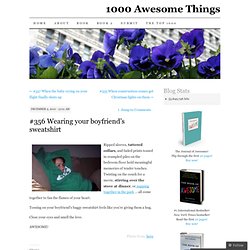 #356 Wearing your boyfriend's sweatshirt
Ripped sleeves, tattered collars, and faded prints tossed in crumpled piles on the bedroom floor hold meaningful memories of tender touches. Twisting on the couch for a movie, stirring over the stove at dinner, or napping together in the park … all come together to fan the flames of your heart. Tossing on your boyfriend's baggy sweatshirt feels like you're giving them a hug.
Somebody loves you if they pick an eyelash off of your face or wet a napkin and apply it to your dirty skin. You didn't ask for these things, but this person went ahead and did it anyway. They don't want to see you looking like a fool with eyelashes and crumbs on your face.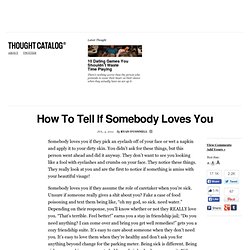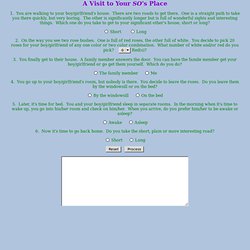 Fun Stuff | Fun Tests | Love Test - A Visit to Your SO's Place
A Visit to Your SO's Place 1. You are walking to your boy/girlfriend's house. There are two roads to get there. One is a straight path to take you there quickly, but very boring.