Travel
15 Beautiful Off-Grid Homes We'd Like to Live In. The idea of eschewing electricity, running water, and the white picket fence is a terrifying prospect for the average American.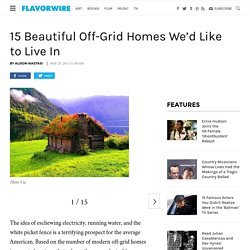 Based on the number of modern off-grid homes in remote locations that rely on the sun and wind for energy, others clearly disagree. Earlier this week, we were charmed by an efficient, beautiful home located in the middle of a cornfield. We feature it past the break, along with other sustainable houses far from the rat race. The stunning green fields of Moravia | st1le.org. 10 Best Places to Live for Escaping World Conflict. Where would you be the safest if World War 3 broke out tomorrow?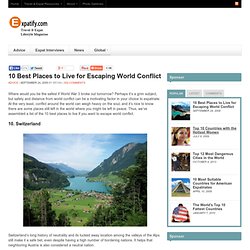 Perhaps it's a grim subject, but safety and distance from world conflict can be a motivating factor in your choice to expatriate. At the very least, conflict around the world can weigh heavy on the soul, and it's nice to know there are some places still left in the world where you might be left in peace. Thus, we've assembled a list of the 10 best places to live if you want to escape world conflict. 10. Switzerland. Plitvice Lakes National Park. Logo of Plitvice Lakes National Park Map of Plitvice Lakes National Park View of the lakes on a satellite image Plitvice Lakes National Park (Croatian: Nacionalni park Plitvička jezera, colloquial Plitvice, pronounced [plîtʋitse]) is the oldest national park in Southeast Europe and the largest national park in Croatia.[2]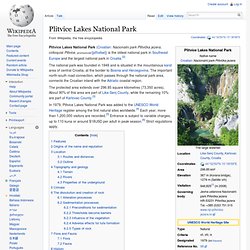 Plitvice Waterfalls : Plitvicka Jezera, Croatia : Mountain Photography by Jack Brauer. Cenote IK KIL, a photo from Yucatan, Southeast. Critiques | Translate Kinneret Hi Michael, Spectacular picture of an amazing place.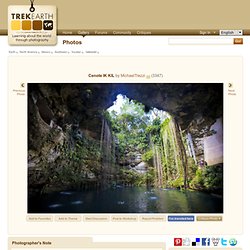 You got a good contrast of lights and composition is great. Grats! Kinneret. Maui waterfalls and pools aerial. Beautiful unique waterfall in a forest nature by behindmyblueeyes. Nature photo of a beautiful unique waterfall in a thick forest.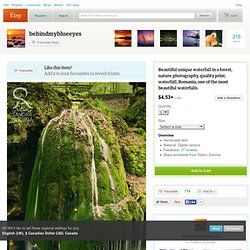 Taken in Romania, 45th degree parallel landmark. This listing is for a high quality photo print. This image is also available in a beautiful set of glass coasters: Tunnel of Love (Kleven/ Ukraine) Green tunnel photo. Random photo Submit your photo Stumble Thru.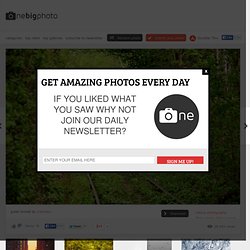 Amazing appenzellerland, switzerland photo. Random photo Submit your photo Stumble Thru.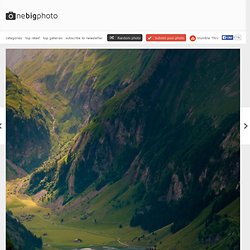 Surreal mono lake, california photo. Random photo Submit your photo Stumble Thru landscape photography Tags: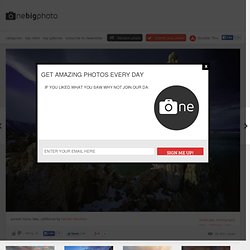 Tasmanian lighthouse photo. Random photo Submit your photo Stumble Thru.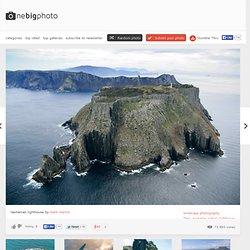 The Most Magnificently Placed Hotel in the World – Hotel Salto Chico. Anking among , enjoys the advantage of a great location.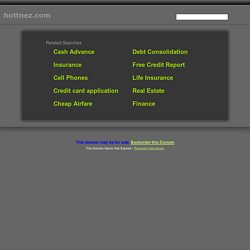 Easy to access through the daily flights from to , you get a royal reception and pick up facilities right at the airport. Once you step into the hotel, you will be charmed by the superb interiors and accommodation facilities that Hotel Salto Chico offers. However, the real charm of this grand hotel lies in its surrounding exterior that offers endless scope for adventure sports and explorations. Hotel Salto Chico offers you the best of facilities to make your stay a memorable one. There are 50 plush rooms, among which 7 offer an open view of the Salto Chico waterfall, 6 suites and 37 Cordillera Paine rooms give you a glimpse into the neighboring Macizo del Paine. 10 Weird and Mysterious Places on Earth. Digg 1. Mystery Spot. The 20 Best Travel Websites on the Internet - Golden Book Traveler. Update: Visit the 2012 version of The 20 Best Travel Websites on the Internet I hope that everyone who attended my SXSW Core Conversation panel on How to Make Money Traveling Around the World enjoyed the presentation.
As promised, I have a listing of my top 20 favorite travel websites (in no particular order). I'm still working on my eBook "70 Vacations in 7 Months". The project has consumed most of my time of late. If you attended the presentation with myself and Tynan, shoot me over an email (if you haven't already) and I'll make sure you receive a free copy upon completion. Seven Things to Do in Iceland (Why You Should Go Right Now!) – Nomadic Matt's Travel Site. The world's economy is crashing, and no country is feeling the pain of this global credit meltdown more than Iceland.
The country's overextended banking industry has collapsed, and the country has declared bankruptcy. Yes, I said the COUNTRY. The last few weeks have seen its currency completely freefall. Traveling with Light.
---