Statistiques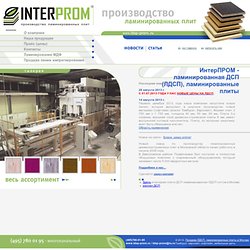 Последние новости: 28 августа 2013 г. С 01.07.2013 ГОДА У НАС НОВЫЕ ЦЕНЫ НА ЛДСП. 14 августа 2013 г. Первого декабря 2012 года наша компания запустила новую линию, которая выпускает в широкое производство новый материал Софтлайн (аналог Тамбурат, Евролайт). Формат плит 2 750 мм х 1 750 мм, толщина 40 мм, 50 мм, 60 мм.
leader de l'information sur le marché de l'Art - Cote des artistes - Résultats aux enchères
Strong demand and an abundant offer: having earned a legitimate place in the history of art, photography has become a dynamic medium with a rapidly maturing and increasingly demanding market. Today the photography medium accounts for 7% of total global auction revenue generated from Contemporary art and its auction revenue total has grown 1,300% since the end of the 1990s (+1,270% between 1998 and 2008) in a market traditionally dominated by painting, sculpture and drawing. During the 2008-2009 crisis, collectors spent substantially less on art generally, buying fewer paintings (sales of Contemporary paintings contracted 11% in 2008-2009 compared with 2006-2007), but they do not appear to have reduced their spending on photography.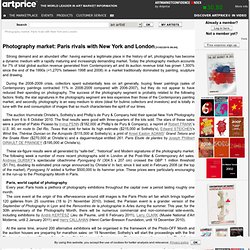 Surveillez l'activité de votre site au moment même où elle a lieu : identifiez immédiatement les éléments performants et ceux qui ne le sont pas. En savoir plus Vos investissements dans les médias sociaux méritent mieux que des tâtonnements. Procurez-vous des données et des informations directement exploitables. En savoir plus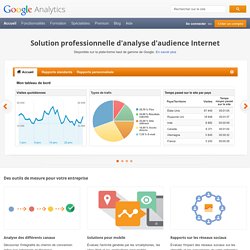 Observatoire ARCEP (Autorité de Régulation des Communications électroniques et des Postes)