Agence_photo
" À l'heure actuelle, l'organisation de l'information et de documents est devenue vitale et stratégique pour toute entreprise, quelque soit son domaine d'activité. L'inventaire est la base de toute collection, ranger et organiser un fonds permet de lui donner une valeur, sinon vos photographies sont comme des pièces d'or au fond d'un puits : un trésor caché. Imagexpertise vous propose son expérience et ses compétences dans le domaine de l'inventaire et de la valorisation des fonds photographiques pour accompagner vos opérations de diffusion de votre collection. " Vous êtes collectionneur ?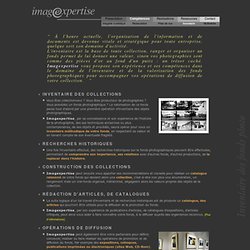 inventaire des collections photographiques
b-sides: laboratoire des moyens de diffusion numérique des photographies.
Moonlight Pictures (Europe)
La Collection - Agence photographique Beaux-Arts Histoire Archives
The 1st Newzulu Reporter Awards ("Newzulu Awards") seeks to award the most outstanding contributions in regards to its newsworthiness and its compelling attributes. Award recipients will be chosen in five categories: News, Celebrity, Entertainment, Sports, and an overall Reporter of the Year selected by a jury appointed by the Global Newzulu Editorial Team. This decision will be binding and final. The Award recipient in each category will be awarded $1000. A contributor who wins a category Award may or may not also win the Newzulu Reporter of the Year Award. Newzulu will be the sole declarer of the official recipient of the award in each category.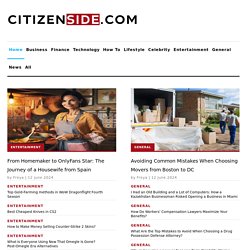 .:: AGENCES ONLINE ::. Le portail Photo des agences Francaises
Photos libres de droits - Banque d'images à petit prix
Blipoint photographies et illustrations
Light Motiv - tirages en ligne
.:: AGENCES ONLINE ::. Le portail Photo des agences Francaises
Galerie de Photo Art à acheter sur Photo-sensible
Press: A Window on the World. Press Agency, Agence Presse
Contact Press Images
Agence VU
Tendance Floue, collectif de photographes
Originale et thématisée, c'est l'offre éditoriale de nos agences de presse. Le regard de nos photographes et les points de vue de nos partenaires à l'étranger. De Los Angeles à Tokyo, les lieux, les soirées et les personnalités dans l'actualité. Nos collections documentaires, en version éditée. Les événements, les hommes, les femmes et les photographes qui font l'histoire.
Eyedea
Accueil