Beauty
Bubble Bath Reminder
How to make Bone Hair Barettes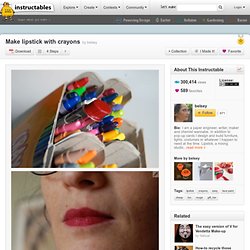 Make lipstick with crayons
Kids' crayons? Yes! Making your own lipstick takes only about 10 minutes, costs next to nothing and allows you to choose from a dizzying (and unconventional) array of colors.
Bath Salt Bars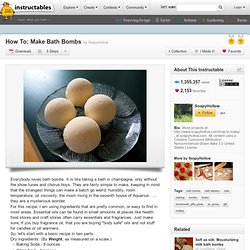 Everybody loves bath bombs. It is like taking a bath in champagne, only without the show tunes and chorus boys. They are fairly simple to make, keeping in mind that the strangest things can make a batch go weird; humidity, room temperature, oil viscosity, the moon rising in the seventh house of Aquarius . . . they are a mysterious wonder.
How To: Make Bath Bombs
How To Make Bacon Lip Balm
Tie-Dye your fingernails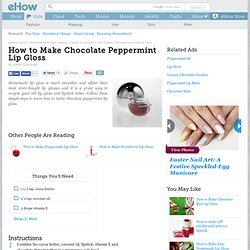 How to Make Peppermint Lip Gloss Slick on some homemade, minty red lip gloss to get soft, fabulous lips.This simple recipe uses beeswax, almond oil and vitamin E--all...
How to Make Chocolate Peppermint Lip Gloss