Beauty
OK, OK, I know.... nobody needs a bubble bath reminder... but is fun to have one long, relaxing bath tub right? even if is not with bubbles it still is a good experience that we want to repeat ... but.... a busy lifestyle... other important people in our lives takes priorities over our already tight schedule... and maybe, just maybe... we need a silent reminder of a good old bubble bath . Step 1: Materials
Bubble Bath Reminder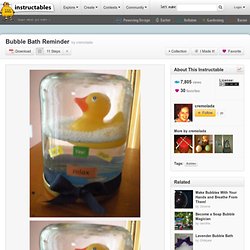 How to make Bone Hair Barettes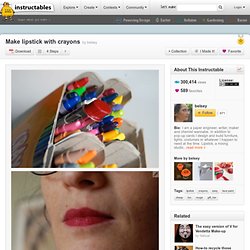 Make lipstick with crayons
Kids' crayons? Yes! Making your own lipstick takes only about 10 minutes, costs next to nothing and allows you to choose from a dizzying (and unconventional) array of colors.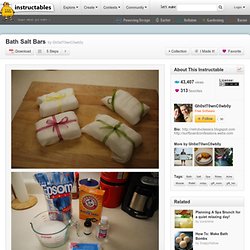 So this "recipe" is vague... You can adjust it as you see fit, as long as you get the mixture moist enough to bind together. Dry work
Bath Salt Bars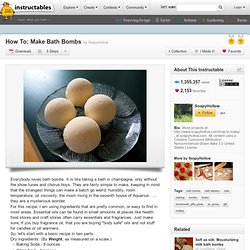 Everybody loves bath bombs. It is like taking a bath in champagne, only without the show tunes and chorus boys. They are fairly simple to make, keeping in mind that the strangest things can make a batch go weird; humidity, room temperature, oil viscosity, the moon rising in the seventh house of Aquarius . . . they are a mysterious wonder.For this recipe, I am using ingredients that are pretty common, or easy to find in most areas.
How To: Make Bath Bombs
How To Make Bacon Lip Balm
Tie-Dye your fingernails
Once you get your finger prepped you can start making your design. Choose another color (I chose teal-ish) and let paint drip from the brush into the saucer of water. When it drips into the water it should disperse a little bit.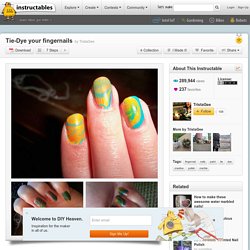 How to Make Chocolate Peppermint Lip Gloss