Biofuel
Clayton biodiesel plant up for sale. A shuttered biodiesel refinery in Clayton is for sale again, and its owners say the right buyer can make it profitable, in part because recent tax-law changes restored an expired credit.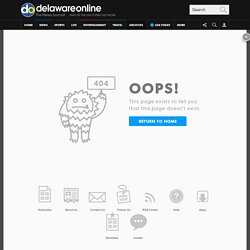 The current owners, Chesapeake Green Fuels LLC, retained Equity Partners Inc. of Maryland, an investment banker, to seek a buyer for the refinery. The facility was built in 2006 and was sold at auction in 2008. Its current owners tried to move it beyond processing exclusively soybean oil, which had become more expensive, to other vegetable products and animal fats. Glass Tubing for PBR - Photobioreactors - DURAN. SICHUAN FOREVER CHEMICAL ENGINEERING TECHNOLOGY CO., LTD. Bio-diesel is a renewable energy source.
It is made from vegetable oil and animal oil by catalysis reaction. In fact, not only the oil plants such as soya and rapeseed, but also the scrap cooking oil (subsurface channel oil, hogwash oil) in hotel and restaurant, living garbage, used plastic, old tyre, straw and so on can used to produce bio-diesel. As a green regenerated energy source, bio-diesel is important to environment care.
BioDiesel Plant | 5 Million Gallon/Year B-100 BioDiesel Plant For Sale | Buy BioDiesel Plant. Built: 2007Shut Down: 2008Technology: Techno-Chem EnterprisesProducts: B-100 BioDiesel or Crude GlycerineByproducts: 10% Or 500,000 Gallon/Year of Crude GlycerineRaw Materials: Soybean Oil or Animal Tallow, MethanolMajor Equipment (Contact IPP For A Complete Equipment List): (1) 8,625 Lbs/Hr @ 150 PSIG Steam Boiler (2) 20 Ton Schreiber Chillers (1) Marley Cooling Tower (1) Buckeye VBT-300 Foam Fire Suppression System (2) 316SS Alfa Laval PX-30 Separator Centrifuges (13) 12,000 Gallon Storage Tanks (1 SS; 12 CS) (2) 820 Gallon CS Reactors (1) MAP-205 Separator Centrifuge (2) 200 Gallon CS Nash Vacuum Dryers (4) Sharplex Vertical Pressure Leaf Filters (3) 316SS Distillation Columns (1 Packed; 2 Tray) (3) 316SS Distillation Column Reboilers (3) 316SS Distillation Column Condensers Allen-Bradley PLC Controls Great Transportation: Accessible By Rail And TruckContact IPP For A Process OverviewComplete Documentation Available.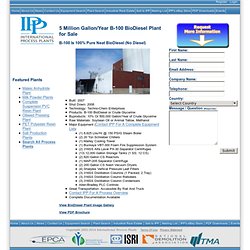 Make Algae Biodiesel at Home. How Algae Biodiesel Works" The race is on for a new form of fuel.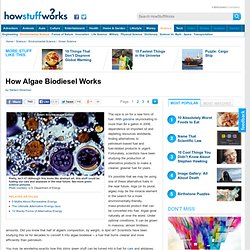 With gasoline skyrocketing to more than $4 a gallon in 2008, dependence on imported oil and depleting resources worldwide, finding alternatives to petroleum-based fuel and fuel-related products is urgent. Fortunately, scientists have been studying the production of alternative products to make a cleaner, greener fuel for years. It's possible that we may be using one of these alternative fuels in the near future. Alga (or its plural, algae) may be the miracle element in the search for a more environmentally-friendly, mass-produced product that can be converted into fuel. Algae grow naturally all over the world. Algae fuel. Algae fuel or algal biofuel is an alternative to fossil fuel that uses algae as its source of natural deposits.[1] Several companies and government agencies are funding efforts to reduce capital and operating costs and make algae fuel production commercially viable.[2] Harvested algae, like fossil fuel, releases CO2 when burnt, but unlike fossil fuel, the CO2 is taken out of the atmosphere by the growing of algae and other biofuel sources.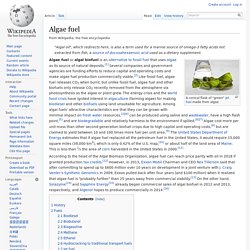 The energy crisis and the world food crisis have ignited interest in algaculture (farming algae) for making vegetable oil, biodiesel, bioethanol, biogasoline, biomethanol, biobutanol, and other biofuels, using land that is not suitable for agriculture.
---