SM
25 NYC Start-ups With Future Potential
77865_700b.jpg (700×2496)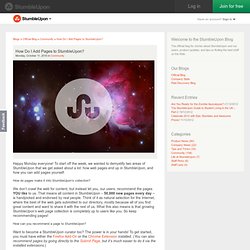 How Do I Add Pages to StumbleUpon?
Happy Monday everyone! To start off the week, we wanted to demystify two areas of StumbleUpon that we get asked about a lot: how web pages end up in StumbleUpon, and how you can add pages yourself. How do pages make it into StumbleUpon's collection? We don't crawl the web for content, but instead let you, our users, recommend the pages to us. That means all content in StumbleUpon – – is handpicked and endorsed by real people. Think of it as natural selection for the Internet, where the best of the web gets submitted to our directory, mostly because all of you find great content and want to share it with the rest of us.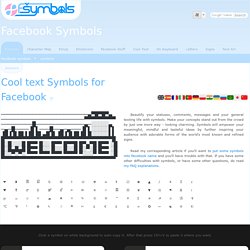 Beautify your statuses, comments, messages and your general texting life with symbols. Make your concepts stand out from the crowd by just one more way - looking charming. Symbols will empower your meaningful, mindful and tasteful ideas by further inspiring your audience with adorable forms of the world's most known and refined signs. Read my corresponding article if you'll want to put some symbols into Facebook name and you'll have trouble with that.