The East
Vietnam
Park Geun-hye, an Unsoiled Leader in South Korea's Rowdy Democracy. Jean Chung for The New York Times Park Geun-hye, second from right, leader of Saenuri Party and the top candidate to be the next president of South Korea, shakes hands with supporters in Incheon, South Korea in April.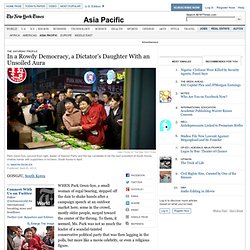 WHEN Park Geun-hye, a small woman of regal bearing, stepped off the dais to shake hands after a campaign speech at an outdoor market here, some in the crowd, mostly older people, surged toward the center of the throng. In Japan. Annals of development: Dangerous delusions.
China. Singapore. Cooperation between the United States and Singapore on defense and security matters has advanced significantly.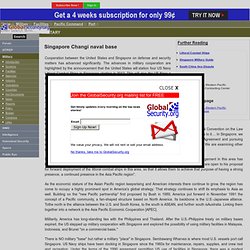 The advances in military cooperation are highlighted by the announcement that the United States will station four US Navy Littoral Combat Ships in Singapore starting in 2012. This will give the US Navy a front row seat in the simmering dispute over the South China Sea, which China claims as territorial waters from which foreign warships may be excluded. Speaking to the International Institute for Security Studies Shangri-La Dialogue in Singapore on June 04, 2011, Secretary of Defense Robert M. Gates said "Maritime security remains an issue of particular importance for the region, with questions about territorial claims and the appropriate use of the maritime domain presenting on-going challenges to regional stability and prosperity.
Empire and Its Discontents. Significant anniversaries are solemnly commemorated — Japan's attack on the U.S. naval base at Pearl Harbor, for example.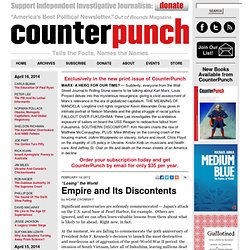 Others are ignored, and we can often learn valuable lessons from them about what is likely to lie ahead. Right now, in fact. At the moment, we are failing to commemorate the 50th anniversary of President John F.
---