Print & Communication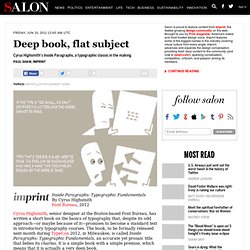 Deep book, flat subject - Imprint
Cyrus Highsmith, senior designer at the Boston-based Font Bureau, has written a short book on the basics of typography that, despite its odd approach—or maybe because of it—promises to become a standard text in introductory typography courses. The book, to be formally released next month during TypeCon 2012, in Milwaukee, is called Inside Paragraphs: Typographic Fundamentals, an accurate yet prosaic title that belies its charms. It is a simple book with a simple premise, which means that it is actually a very deep book.
Strippers vs. Church... tough choice! Jet Airways, one of the leading Airways in India announced to their customers that they have changed. Kingfisher Airlines, on top of it whipped them by saying "We made them change." This is a picture of a billboard in Southern California.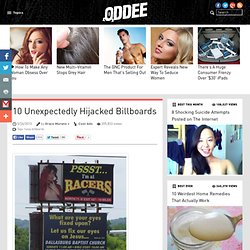 10 Unexpectedly Hijacked Billboards - Oddee.com (funny billboards)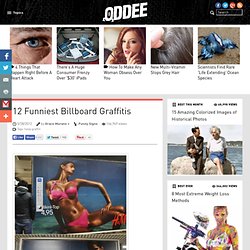 12 Funniest Billboard Graffitis
A Hamburg street artist is adding a Photoshop toolbar to the ubiquitous new H&M outdoor swimwear ads. Nice work. Billboard at London Bridge. Graffiti artist Banksy notably altered a billboard in Los Angeles prior to the Academy Awards in February 2011, in hopes of calling attention to the nomination of his documentary 'Exit Through the Gift Shop.'
14 Sep 2010 Here is a collection of Japanese advertisements for drinks and smokes (1894-1954). Hero Cigarettes, 1894 Tokio Beer, 1896-1906 Chūyū Cigarettes, 1900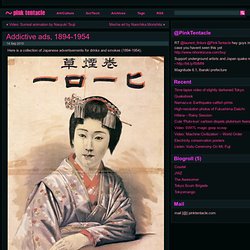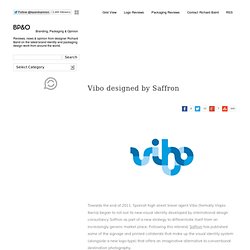 Logo & Branding: Vibo & BP&O Logo, Branding, Packaging & Opinion by Richard Baird
Towards the end of 2011, Spanish high street travel agent Vibo (formally Viajes Iberia) began to roll out its new visual identity developed by international design consultancy Saffron as part of a new strategy to differentiate itself from an increasingly generic market place. Following this rebrand, Saffron has published some of the signage and printed collaterals that make up the visual identity system (alongside a new logo-type) that offers an imaginative alternative to conventional destination photography.
retro_futurism: JAPANESE SCI-FI ART (early 80-s)
Sumio Tsunoda, book jacket, early 80s Peter (Pater) Sato, poster for an exhibition of original works, 1980 Nayoyuki Kato, book cover illustration, 1980 Nayoyuki Kato, cover illustration for SF festival booklet, 1980 Noboru Nonaka, book cover illustration, 1983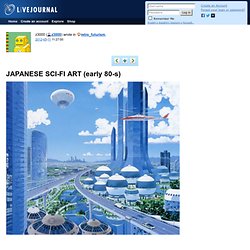 If you've ever felt like movie posters are all the same, you now have proof that your hunch is right, thanks to these compilations by Christophe Courtois… (You can click on the images to enlarge them.) 1.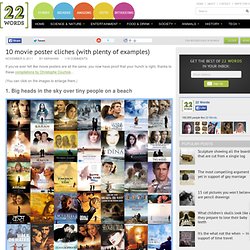 The Science of Word Recognition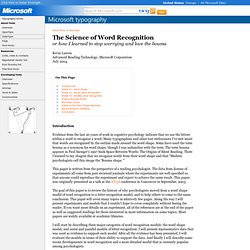 About fonts > ClearType The Science of Word Recognition or how I learned to stop worrying and love the bouma
ANGER + CLIP ART = CATHARSIS | October 13th 2008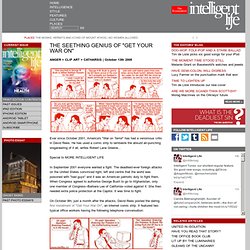 THE SEETHING GENIUS OF &GET YOUR WAR ON& | More Intelligent Life
In the 1920s and 1930s, Japan embraced new forms of graphic design as waves of social change swept across the nation. This collection of 50 posters, magazine covers and advertisements offer a glimpse at some of the prevailing tendencies in a society transformed by the growth of modern industry and technology, the popularity of Western art and culture, and the emergence of leftist political thought. "Buy Domestic!" poster, 1930 [+] Cover of "Nippon" magazine issue #1, Oct 1934 [+] "Fuji Weekly" cover, Oct 1930 [+]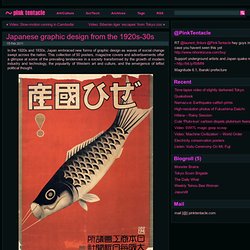 Secrets of the New Yorker cover - Imprint
Françoise Mouly, the New Yorker's art editor since 1993, doesn't have normal relationships with the artists who draw the magazine's covers. "Think of me as your priest," she told one of them. Mouly, who co-founded the avant-garde comics anthology RAW with her husband, Art Spiegelman, asks the artists she works with—Barry Blitt, Christoph Niemann, Ana Juan, R.
Frustro: The Impossible Typeface
Hungarian designer Martzi Hegedűs has created a single typeface, titled Frustro, on the sole premise of making it impossible.
art (emoji list)
Linear format equations and Math AutoCorrect in Word 2010 - Word - Microsoft Office
To insert an equation using the keyboard, press ALT+=, and then type the equation. You can insert equation symbols outside a math region by using Math AutoCorrect. For more information, see Use Math AutoCorrect rules outside of math regions check box.
A disagreeably facetious type glossary - StumbleUpon
1. The jargon words 2. Lines are strokes 3.
Brusselssprout Curatorial Magazine 2011
The purpose of this project is to promote the awareness of global current events with the American public. "American citizens know little about current events in general and even less about overseas events" according to The Washington Post in 2006. The article further explains that the reasons for the "unwillingness of American citizens to live up to their civic responsibilities" are due to the supply and content of our news. In the article titled "Mind the Gap," an explanation is given as such: "Driven by market pressures, news organizations across the globe are turning to more entertainment-centered forms of reporting, making it more difficult for lazy citizens to encounter substantive political information as a matter of course. An important consequence of the shift to "soft news" has been the scaling back of international bureaus and staff."
Purpose - BBCx365
Travel Corporation India Honeymoon Packages: Australia
Screenmedia Daily - Digital Signage, Place-based Digital Out-of-Home Media, Proximity, Mobile and Convergent Technologies
17 Funniest and Mostly Useless Flyers